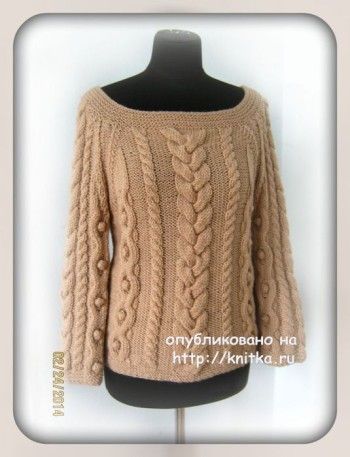 Pullover associated spokes to order with a mix of patterns. You can change the designs on your own, just needed to sustain the model itself. As open shoulders. The thread used p\wool, 240 m in 100 g. Went to the pullover 500 gr. Spokes number 4 circular.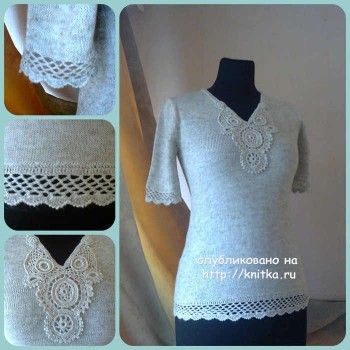 Want to submit your work. These are all works from the past. Now working on others. Summer blouse is made of linen trimmed with crochet. Insert crocheted no schemes, just my imagination, so can not repeat exactly the same and it is difficult to describe me. The problem is that a lot of moments where I'm knitting, based on my years of experience knitting and schemas to create and describe not know.
Of course often resort to models from the Internet, because the customers themselves want to make the same or a different model.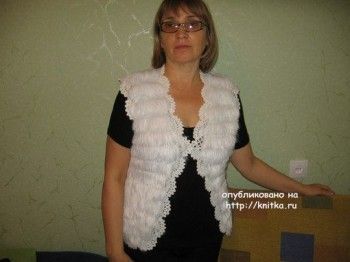 Tank top associated spokes. Thread p\wool 250 gr. the thread of the Swan's down 4 roll of 25 grams. Related parketta, i.e. 8 rows of p\wool and 4 rows down the thread. Trim crochet lace trim. According to your wish. Spokes №3,5 hook №2,5. Special difficulties in the work there.
Post author