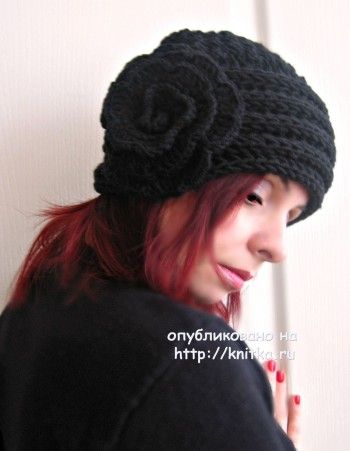 The black cap of woollen yarn consists of bands lush gum and further connected pattern scrawl - dimensional fashion pattern. Embellished beanie hat big flower crochet. This is my handiwork.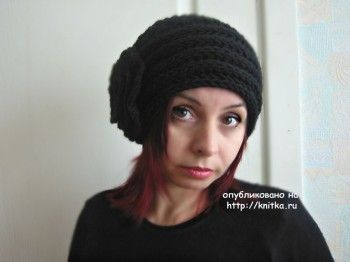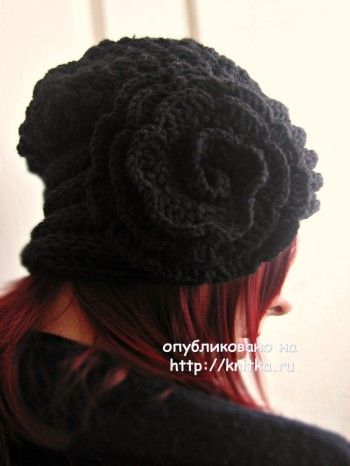 Cap with embroidered normal embroidery with red roses for ideas. The embroidery is done according to the scheme for knitting a cross, only embroidered over the loops of the knit.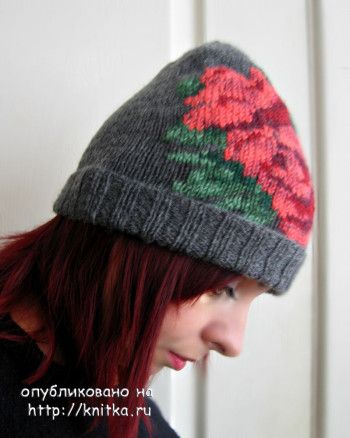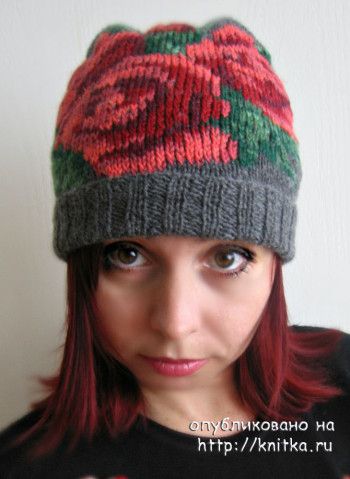 Fishnet light grey beanie from wool blend yarn with a rose on the side. Hats tied on their own development.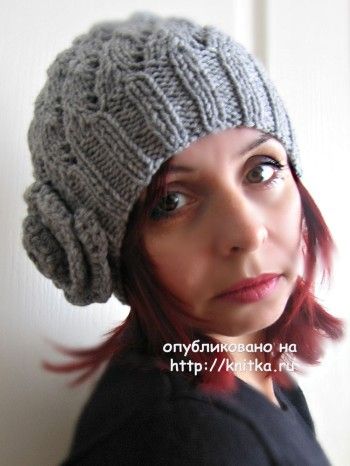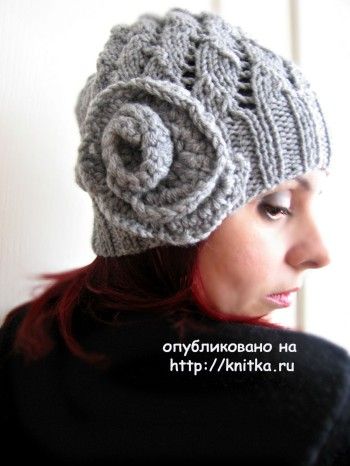 Grey beanie the original cut from the transverse braid pattern scrawl very relevant today, related by own development work of authorship.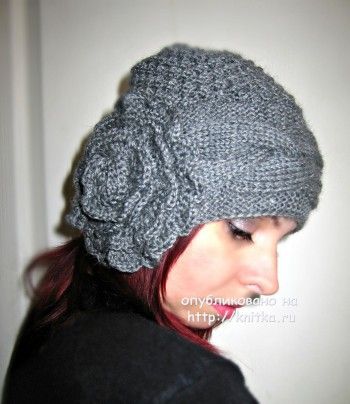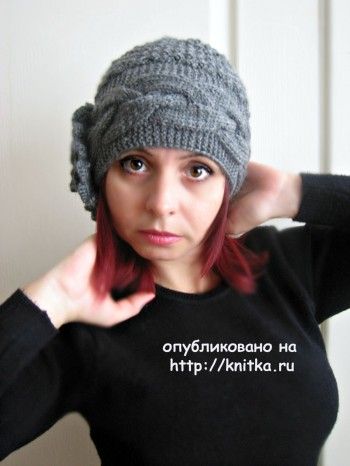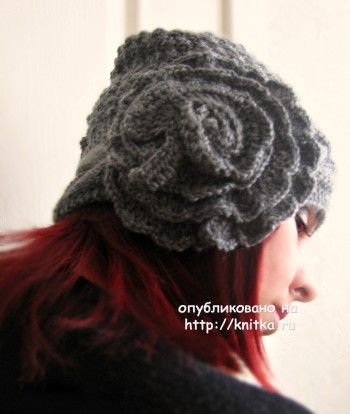 Hat and gloves are knitted with spokes of woolen yarns pink is an unusual color mixed with terracotta. Set made of their own design, purely the author's work.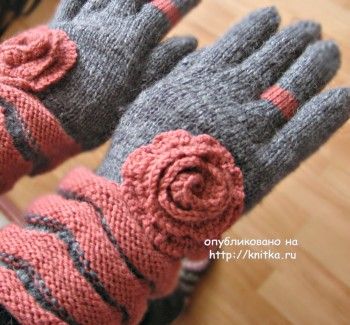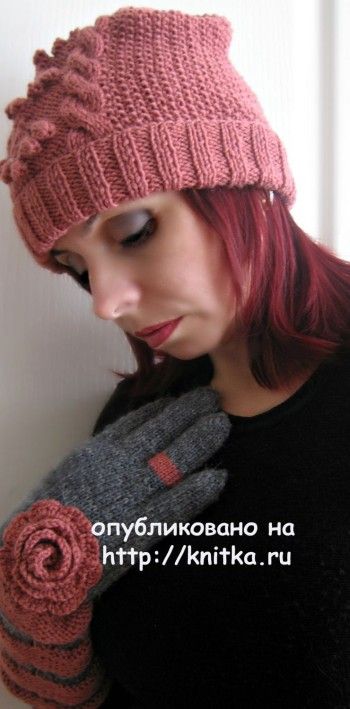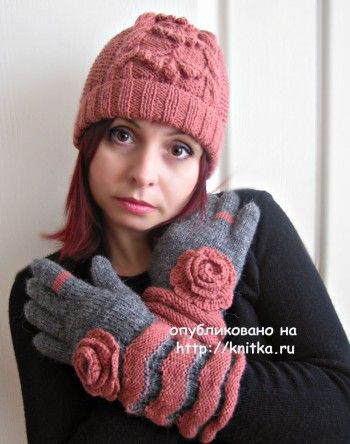 Post author