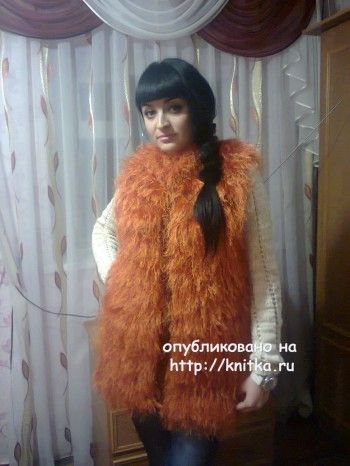 The jerkin for my daughter. Used the strings "Arnart jungle" (50gr.-60m.) 10 Hanks and "Arnart super Purley"(100g-400m.) 1 Hank.Spokes 6.0. Size 48.
Description:
Back gained 80 pet., knit garter viscous 8 rows with one thread,then 8 rows another thread. Shelves: scored 50 pet.
The gate 53 of the loop.
The vest is warm, comfortable.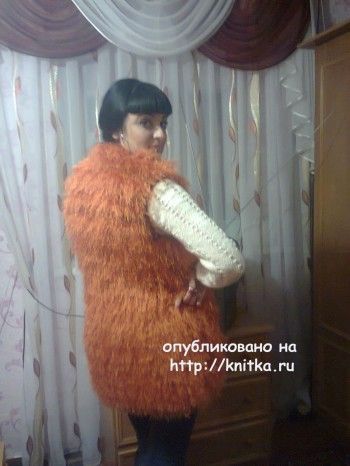 Post author