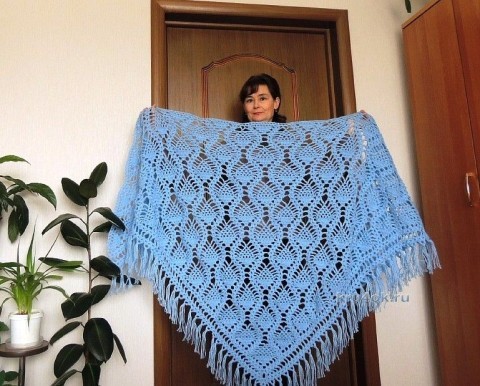 The shawl pattern is associated with "small pineapple". Fit easily and quickly. Hook number 4 and 600 g of wool yarn - and the shawl is ready!

The pineapple pattern small fit from the bottom corner of the shawl.
Scheme crochet shawls: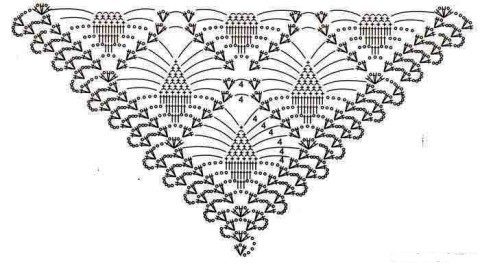 The shawl is a gift to the curator. Get air, but warm!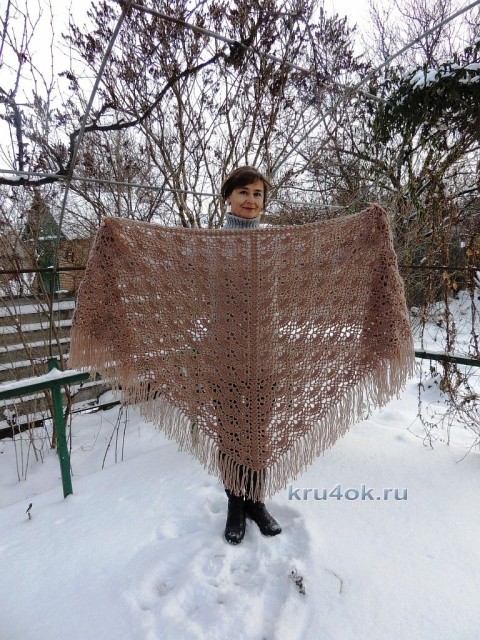 Pattern shells fit from the middle to the desired size.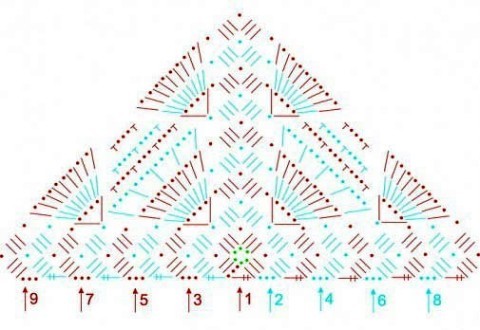 Knitting this shawl you will need 600-650 GRS wool blend yarn and a hook № 4. Related to the shawl pattern "shells."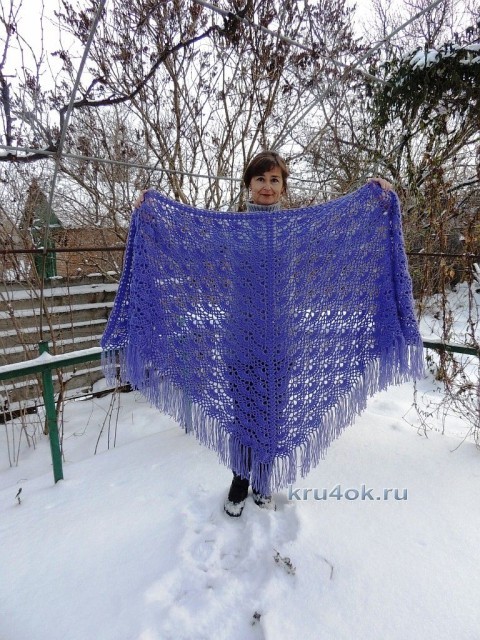 Post author