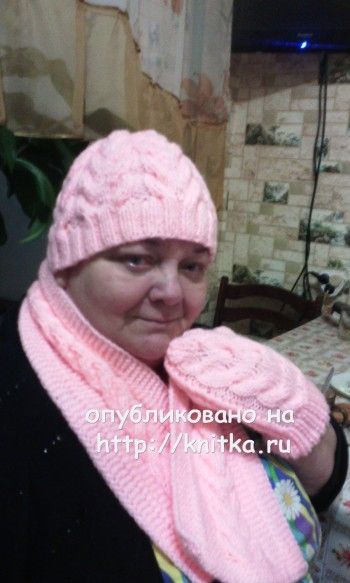 Set: hat, scarf, mittens, size 56-58, semi-wool yarn. The consumption of about 500 g, all three items are decorated with beads in the colour thread.
Hat with double POM-POM female, from presentano yarn with Norwegian pattern knitted broach. Color black and white, but you can use any two colors.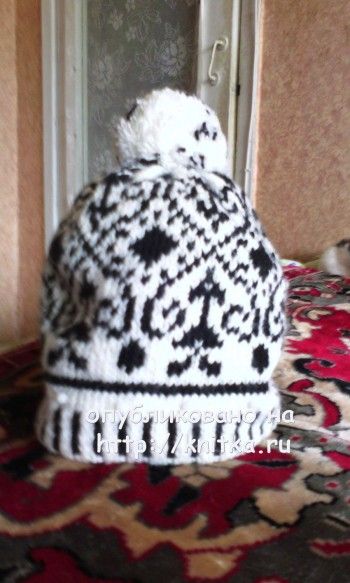 Vest size 54-56 linked from presentano yarn (stow in balls of freespool), zipper.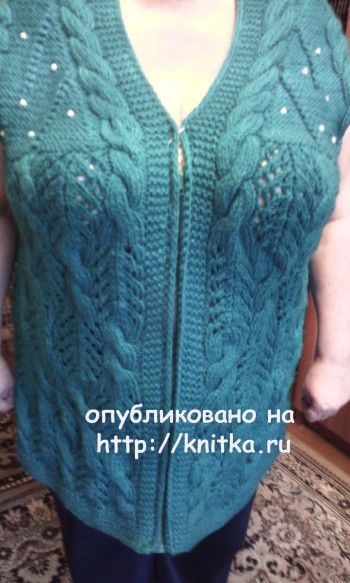 Knit coat, yarn folosesti Pekhorka. Merino 50 Merino wool, 50 acrylic, size 54-56. First vivaselecta yoke with a small counter on the other side is the fabric, without seams, sleeves transverse.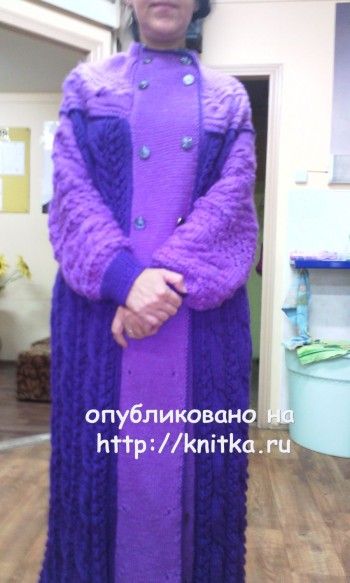 Sweater of boucle yarn, folded in four sections, stand collar sewn zipper. 42-44 size. Improvised for themselves.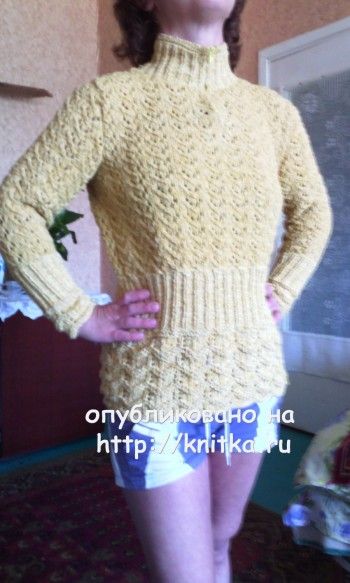 Vest with hood and zipper,size 42-44. Dismissed the old purchase machine-knit sweater, 30% wool,70% acrylic. The white insert between the shelves fit separately, then the left shelf and box stitched and on the right side, between the panel and shelf have sewn the zipper. The hood was vymazal from the edge of the neck.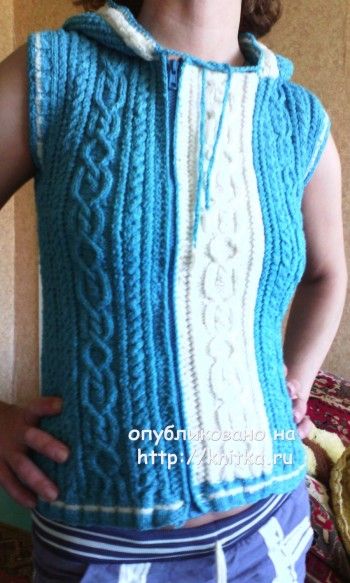 Hat for men, knitted broach, the yarn of the wool, the ears and the visor was vymazal on the finished product (but without them the cap looks original). Knitting for my husband, he asked. Let it be not like everyone else, I made this hat.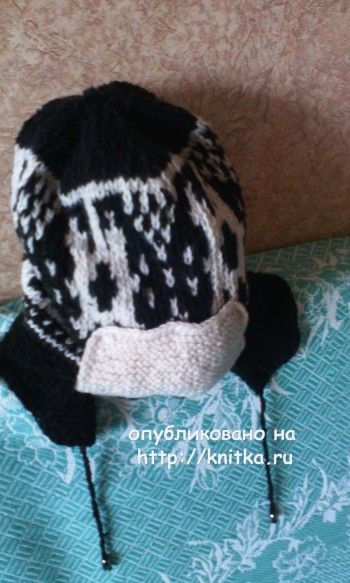 Jacket with zipper, knitted in two colors. The yarn of the wool. Thread green go figure diamonds, thread beige braid. Fit the backrest longitudinal stripes, width on the shelf, alternating: green, beige. Collar dual front. Knit to order for women size 48. The jacket is very thick and warm.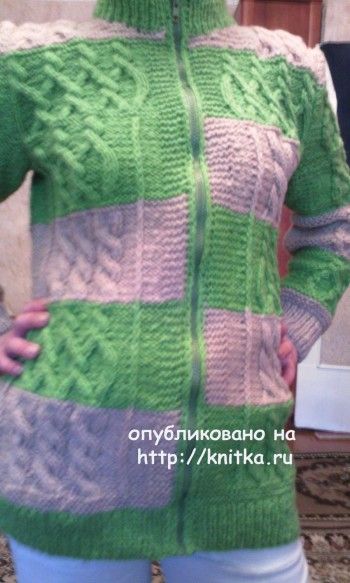 Wool blend vest, size 52-54. Yarn bought in large rolls, stow the balls, the cost of the vest 700 grams. Back, knit purl stitch, evenly distributing three braids, as on the edge of the shelves. On the shelves of the main pattern, rapport 22 loop+braid 6 loops. The bottom of okaty sleeves, the sides of the shelves and slash neck garter knit. Zipper.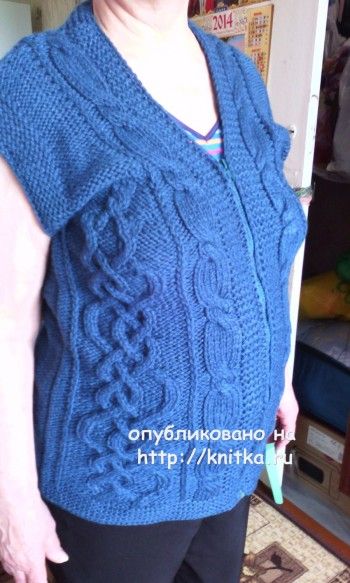 Post author