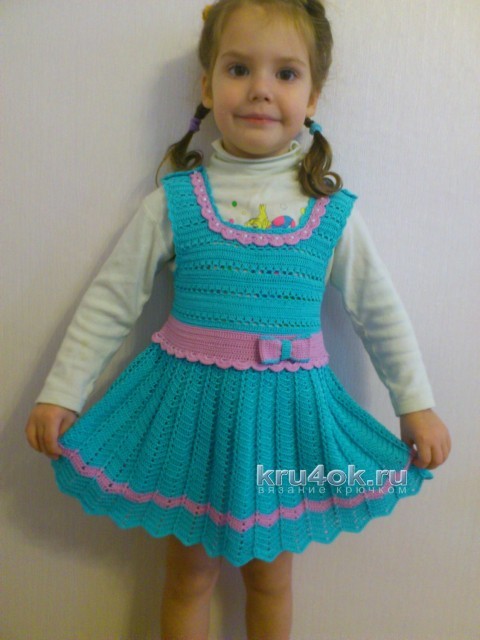 For his beloved granddaughter for 4 years knitted dress for kindergarten.
Pink thread - cotton "Smile cotton" (color city), 50g/245m, and blue (or aquamarine) - cotton "Daisy" (Kirov) 75g/320M. Hook clover 2.0 and 1.75.
Who cares, I'll write a bit more :
pink thread scored 184 VP and knit in a circle 6 cm Then thread blue color knitting the yoke (up to the armholes in a circle, then separated). From the lower edge of the pink zone on the same 184 loops started knitting skirt blue thread, making allowances for expansion. Buttons on the shoulders and at the waist a bow - for coquetry! Pink stripes with beads on the yoke knitted separately and sewn.
Width of the finished sundress zone - 29 cm, length from shoulder to the bottom of the skirt is 50 cm.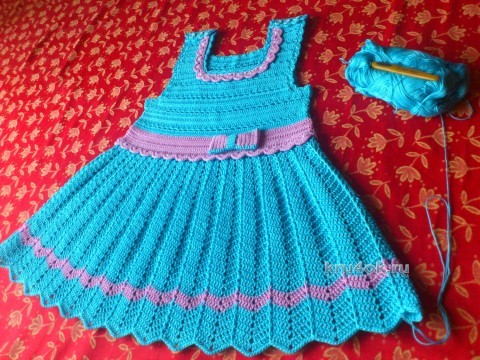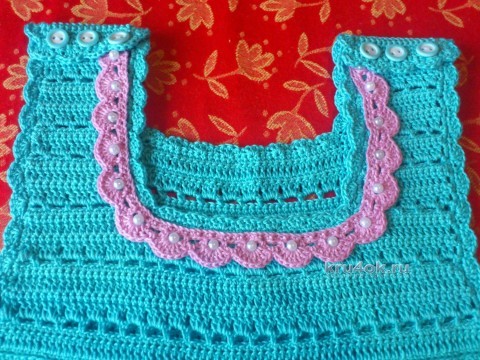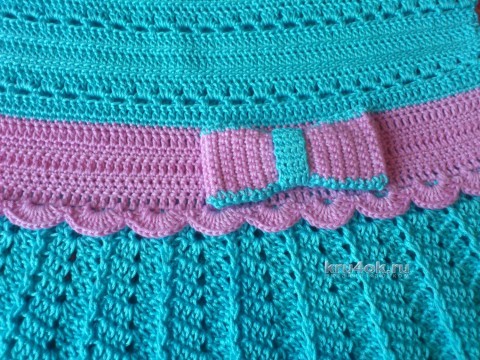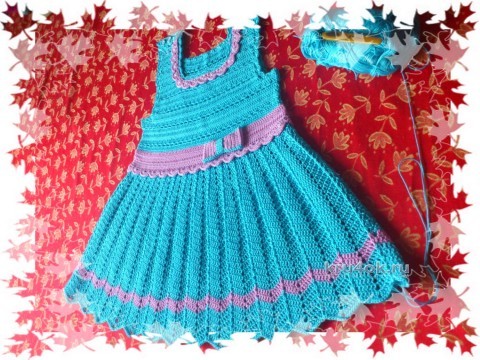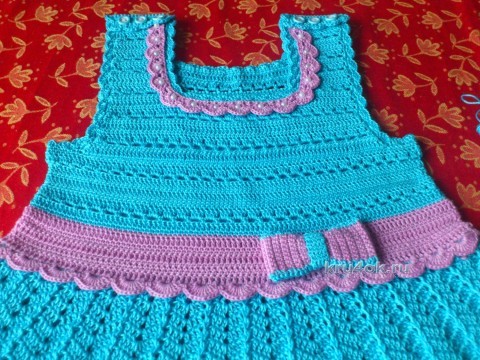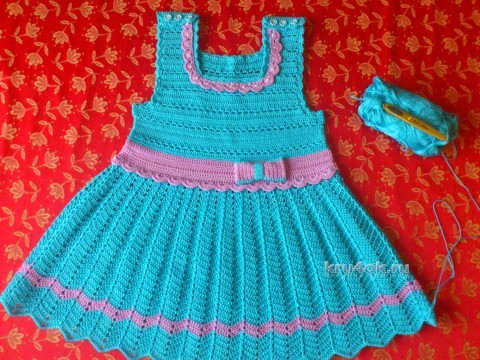 Schema for hem sundress:
The yoke can be linked according to this scheme: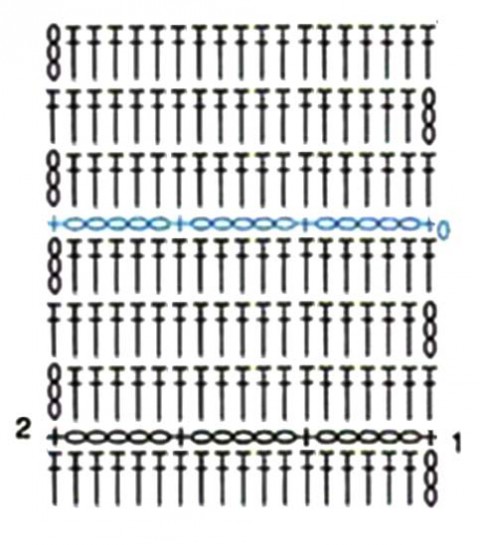 Post author