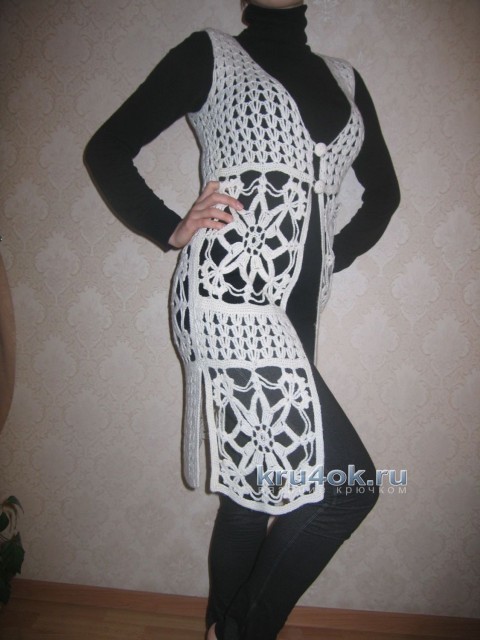 Good day! This elongated openwork vest is a rustic wool yarn. I liked the motif on the sample, which had been tied to the scheme. Two motifs knitted scarf. Then came the idea of the vest. After a few washes the pattern a little stretched, I think this can be avoided by using half-wool threads, instead of pure wool.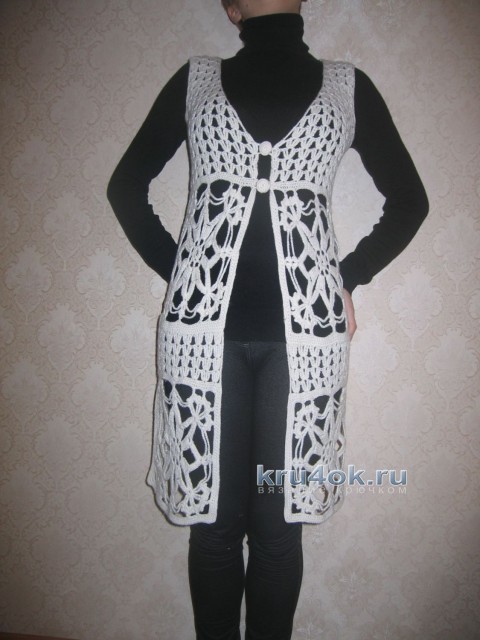 Vest length - 98 cm, the coverage on the chest - 88 cm (Russian size 44).
Connected hook number 2. It took about 300 gr. yarn.
The scheme of knitting the vest:
Post author