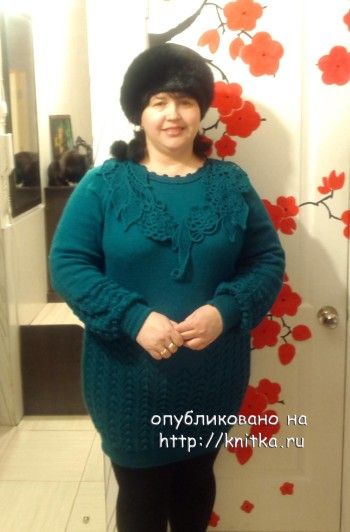 Post on the website for the first time. Knitted a dress out of Pekhorka (100 grams - 500m). Took about 4 Hanks, PP 54-56. Raglan sleeves, linked collar in Romanian lace technique, the idea the product the author.
Pullover (54-56 R)is connected from the yarn Gassal, unfortunately the footage does not remember, but the thread is very thin, knitting in two. The sleeves are connected in one fabric (sleeve to sleeve) of the front and back are identical and are sewn to the sleeves. As the yarn remained knitted scarf crochet.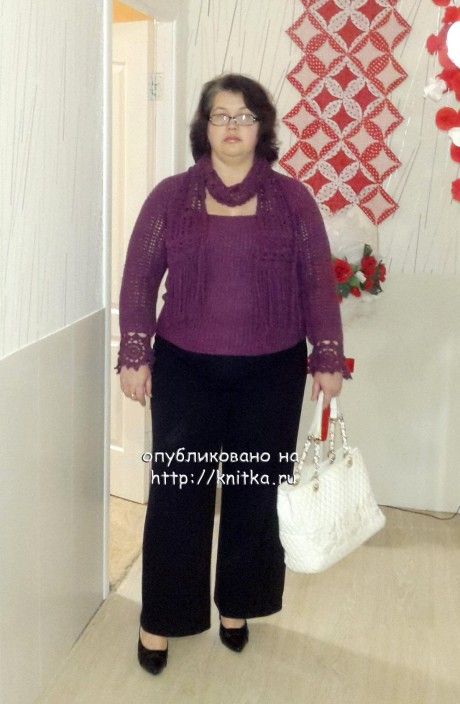 T-shirt (54-56 R) crocheted from yarn Arnart violet (50g-270 m) , took about 7 skeins. Knit across (from sleeve to sleeve). The skirt is connected in a circular yarn Pelican (50 g-330 m). Left 7-8 skeins.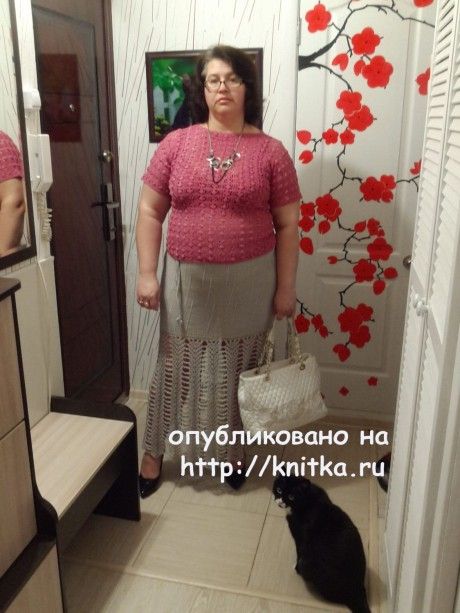 Set "For the soul" 54-56 R-R, knitted from wool blend yarn (49% acrylic,51% wool), 100 gr - 200 m). Took about 12 skeins, knitting needles No. 3. Pullover knitted from yarn "Lana gold" in two threads. Linked to themselves.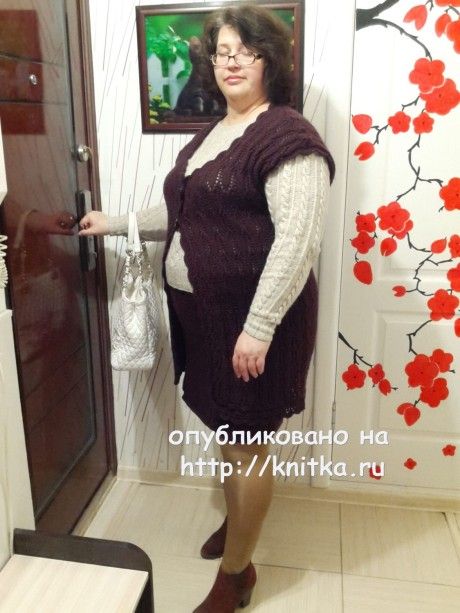 The kit "Tenderness" 54-56 R-R. linked from the thread "LETO". The threads fit in one fabric, the stitches of the shoulder. - Top and binding made simple: 3. SN, 2 air loop. Linked to myself for the summer.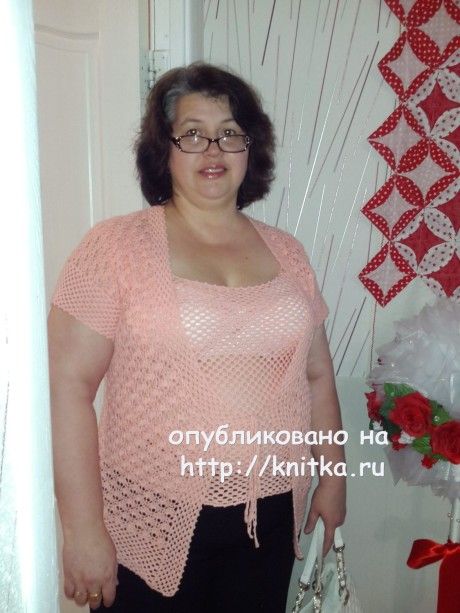 Post author