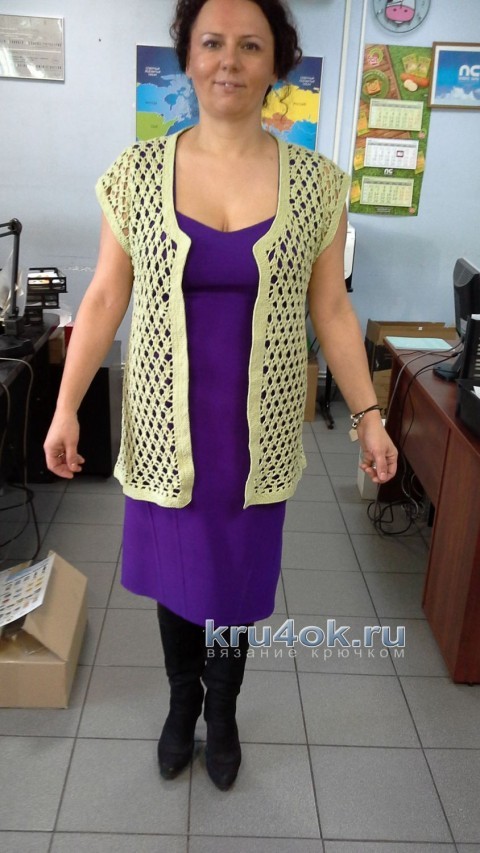 Olga's Works. The summer vest is knitted from yarn x/b "Lotus". Took product 300 gr.
The vest is knitted pattern for the scheme: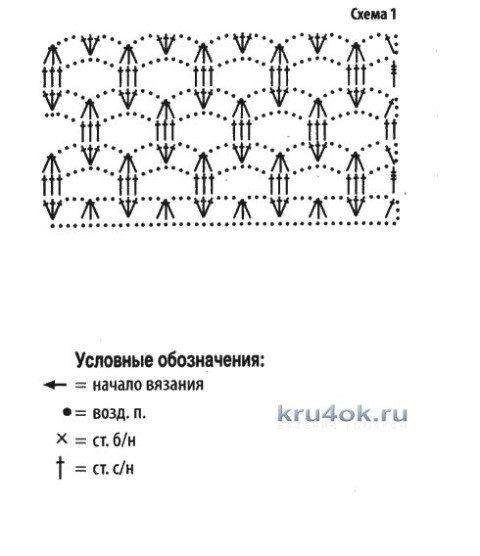 Knit from the bottom up in one fabric ( without side seams) before the armhole. From the armhole knit separately back and shelves. The vest was sewn only at the shoulders. Tied shelves, sleeves and gate columns without nakida. It's very simple.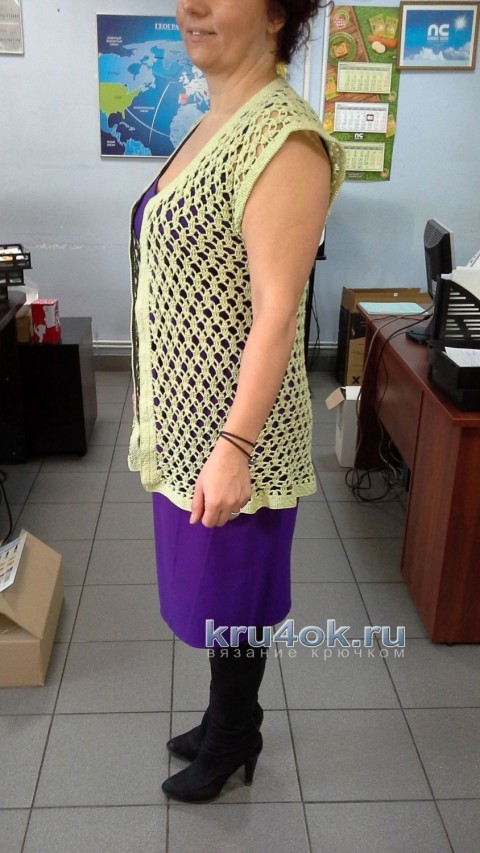 Vest for daughter knitted from the yarn, cotton sectional staining. It took 44 size 200 gr of yarn.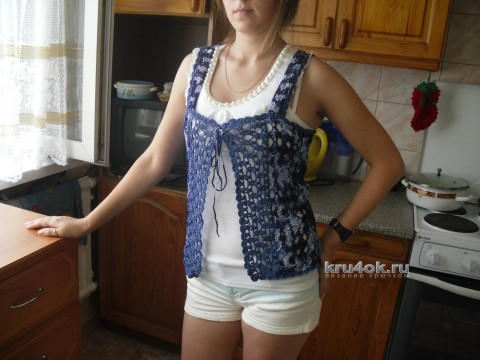 The vest is knitted in the same pattern. First gained a number of loops equal to the length of the vest and knit across. When was reached the volume, then tied top and bottom pattern "shell" of 5 columns with nakida in one loop. Then tied the straps and sewed to the vest. Knitted lace of loops, placed the end into the holes of the vest at the top, and a strap that ties behind.
Post author