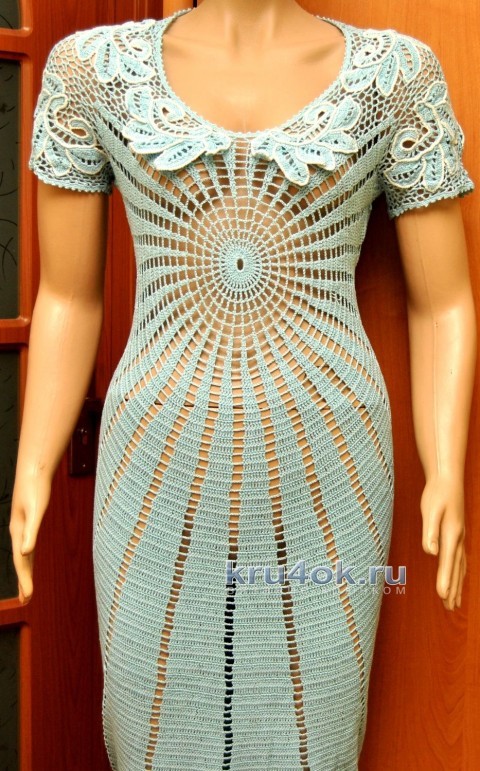 Dress "Frost." Dim. 50-52. Associated blue thread, "Maxi" and a little white "Romana." Hook 0.75 mm. Consumption 520гр.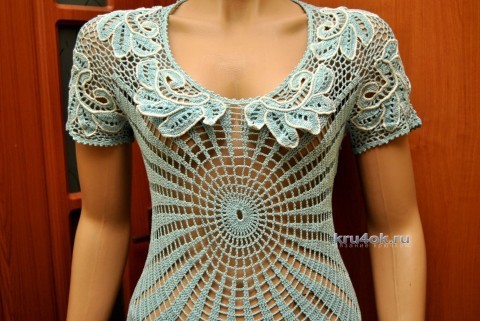 This twig I found in the magazine "Duplet." It took 11 branches (see diagram).
Front and back are knit the same pattern. In the ring of 10 of the stitches, knit 32 St. with nakida and further under the scheme.
Scheme crochet dress: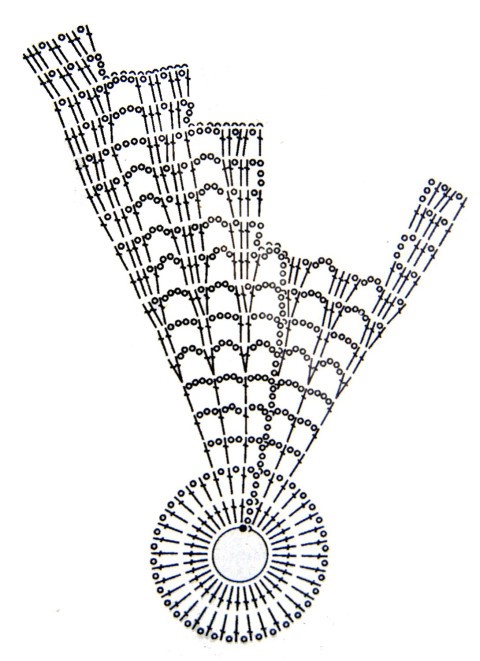 From the 10th row, knit a turning row. The complexity of this dress is the ability of applying partial knitting. But through trial and error to learn this. And no one will teach, because the pattern for each silhouette. Reaching the level of cleavage product smoothes and sewn to pattern. Further partial crochet knit to the top of the arm openings. Along the neckline are building a chain of air. loops and tack bobbin thread to the pattern. Similarly prepare the bottom of the sleeves.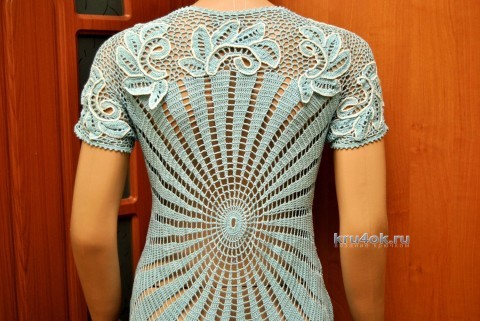 According to the above schemes knit twigs and tying them crayfish step white thread.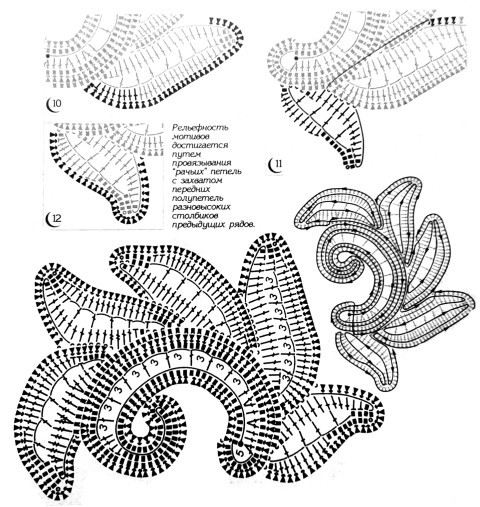 Have the pattern face down and sew. The free space is filled irregular mesh. Ending with the bodice back to hem dresses and knit extending strips according to the scheme, as well as making obuvki sides. The bottom of the dress is also leveled using partial knitting. Finish the bottom of the dress is tied with two rows of columns without nakida 1 plus the number of alternating columns without nakida and "Pico" from 3 air. loops. The neckline and bottom of sleeves made out of analogue.
Post author