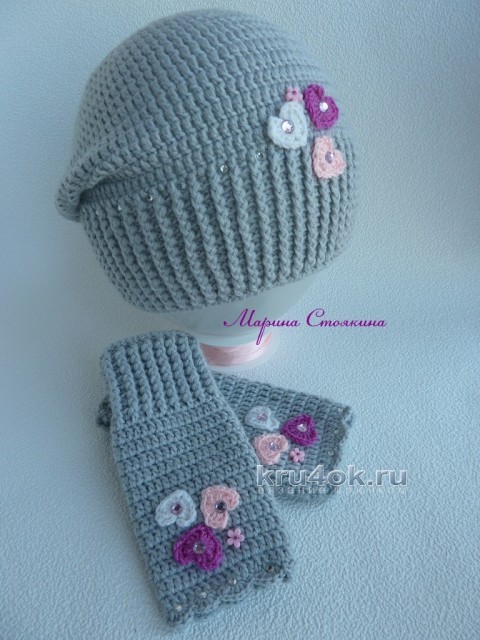 Hello! My name is Marina, my hobby is knitting for babies. Represent set for teenage girls, knitted from wool mixture, ornaments, knitted hearts, mother of pearl beads and straziki. All associated SSN, gum - embossed SSN (convex and concave).
How to knit a bottom for the cap (schematic):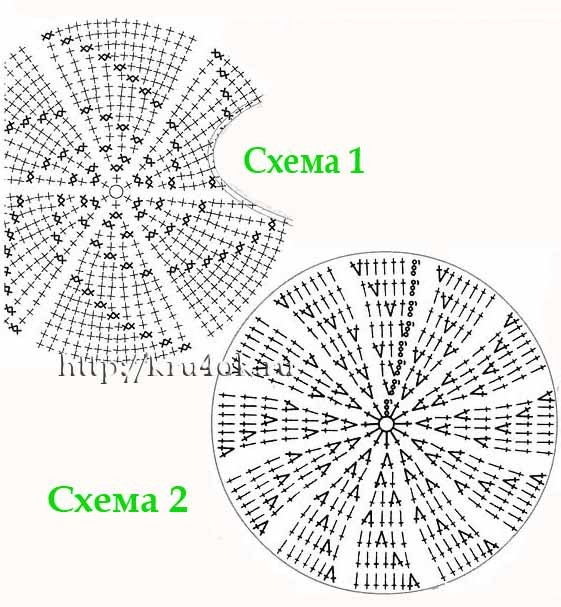 Techniques of knitting hats (part 1)
Techniques of knitting hats (part 2)
How to knit elastic crochet (diagrams):
Schemes of knitting crochet hearts:
How to knit heart crochet:
to associate a heart the size of 1,5-3 cm, we need: remnants of yarn in red (acrylic yarn obtained heart size 3 cm, of cotton - approx. 2 cm); crochet hook of appropriate size.
Description of knitting:
3 V. p. to close the ring, then knit in a circle
3 V. p. hoist, 4 с2н, 3 SSN, Pico from 1 loop, 3 PRS, 4 с2н, 3 VP, SS in the center of the circle.
Cut the thread and put it on the wrong side.
Post author