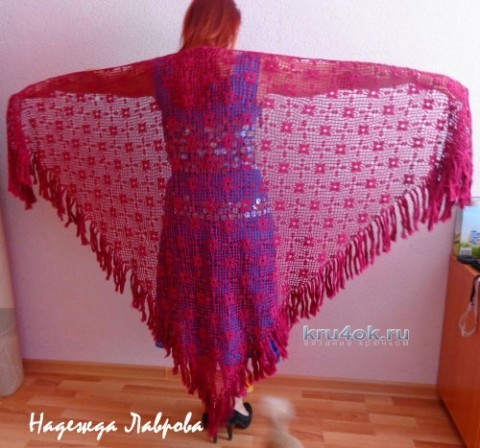 Shawl crocheted # 1 of fine wool for machine knitting in three addition. Knit approximately 23 days to a New year's gift to his daughter. I hope this thing You enjoy. Thank you.
Shawl crochet pattern: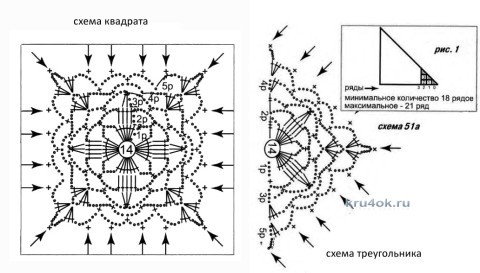 Shawl published in the fashion Magazine №3 (500).
Description shawl:
The model is assembled from individual squares (see diagram) in the sequence shown in Fig. 1. The number of rows and hence the size of the product, define individually. Each fragment start with a chain of 7 V. p., closed around polostevichi and knit the first three rows. Connect the motifs in the fifth row at the locations indicated on the diagram by arrows. The ends of the threads attach with a needle. The finished product can be made with a brush size of 20 cm.
Post author