Handy all my best wishes! Contacted in between is another thing. When you get tired of one big product (I work standing up the tablet), I like to switch to simple crafts, which allows you to knit without thinking - just relax (sitting). Thus was born summer top.
What threads were, are and took. Skeins at 50g it took 5 pieces (46 size), crochet hook 2,0.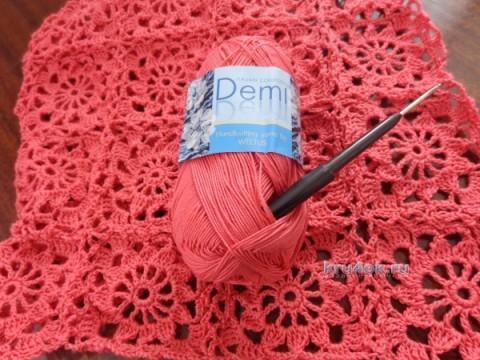 With the binding of the hem, neck and sleeves), I had a difficulty. The author is not clearly spelled out scheme. I wish you all well related things!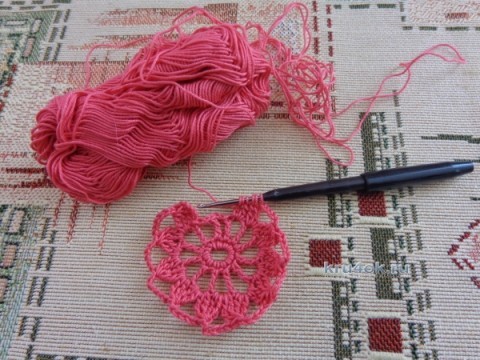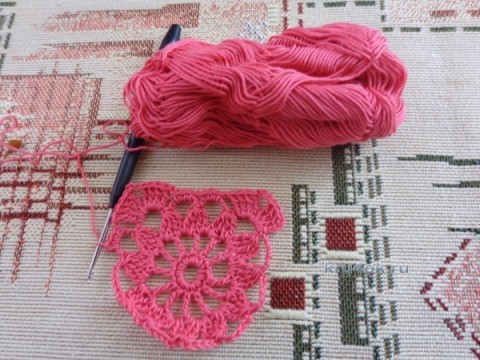 Description top of the log:
Size: bust 92 cm, length 54 cm
For knitting you will need: about 250 g soft h/6 yarn of medium thickness, hook № 2,5.
The density of knitting: size one star = 65 cm x 65 cm
Pattern "asterisk": knit scheme but.
Pattern "festoon": (circular trim) knit the description.
1st p.: Knit alternately 1 St. 6/n, 6 air. p., 2nd R.: towards the middle of the first arch knit 1 St. 6/n, *and the next arch knit 2 tbsp. with n., knit together art. s.; then knit the group consisting of 4 tbsp. with n. and Pico 4 air. p., REP. 4 times; 2 tbsp. with n., 1 St. 6/n. next arch*, from * till * repeat.
Model fit in a single canvas without the shoulder seams.
Front and back: motifs associated pattern "asterisk" in accordance with the scheme of the pattern, joined by arches and the last row of columns b/n. In conclusion, tie the top lace pattern "festoon".
Scheme knitting top: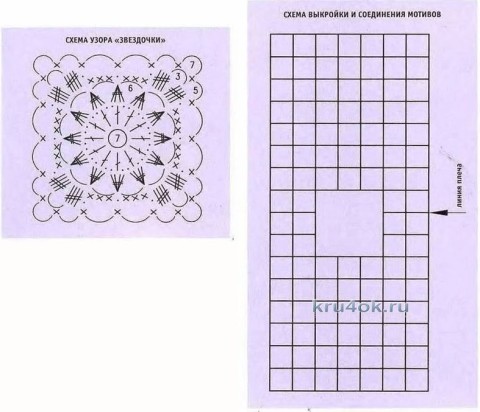 Post author