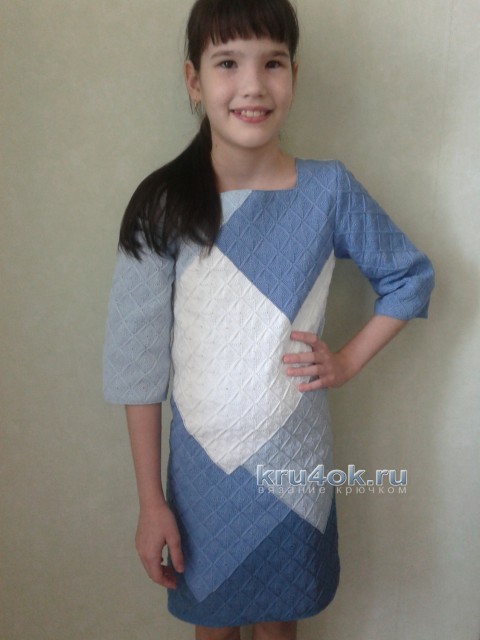 Dress "Diamonds" for girls. The age of 10. For this dress you need a lot of thread! Originally, I posted threads that have accumulated as unnecessary and started to think that they can communicate. I was born this dress.
Thread is better to take softer, I turned a tight dress, will wear in the fall. To knit the motif - diamond scheme (invented myself):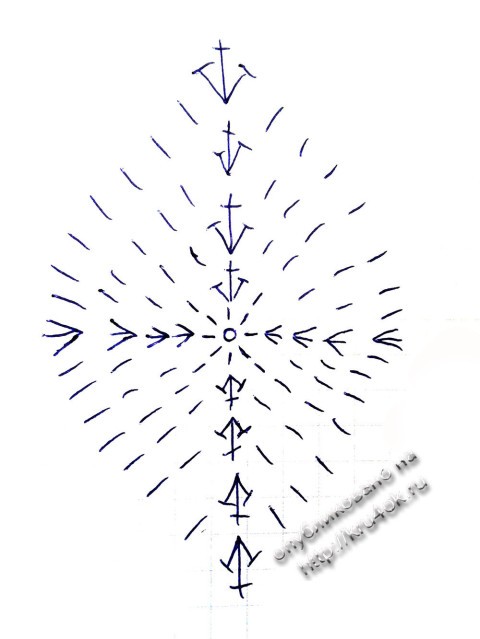 continue to tie to the previous diamonds. I knit in a circle from the bottom of the product up. Color - on request. Treatment of the neck, sleeves and hem - "crayfish step" forward (photo attached). Crayfish a step back I never liked. Light all loops!
How to knit crayfish step forward: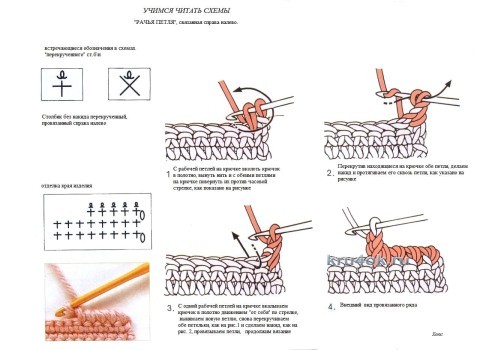 Post author