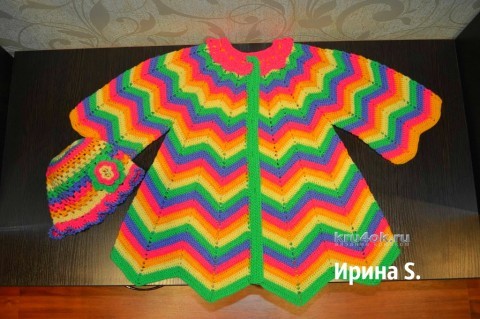 Cardigan "butterfly Wings" knitted from yarn"Kartopu crystal" 100/450m., crochet 2.5 and 3.0. Size 104 cm, for girls 3 years. Yarn consumption 300 gr.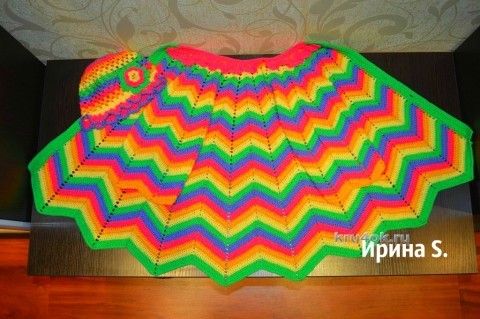 Job description: knitting from the top.
Gained 80 pet.+3 loops rise, then knit according to the scheme (16 rapport or 16 wedges). To the openings 18 cm Then knit 2 wedge (front), missed 4 of the wedge on the sleeve, knit 4 wedge back, missed 4 of the wedge on the sleeve and knit the last 2 wedge(front). Knit cardigan to the desired length, I have 30 cm from the armhole. The sleeves are knit without additions. The last row tied "rachim step." Photo as always, a lot, and then it's hard to choose, so enjoy. Thanks to everyone who stopped by.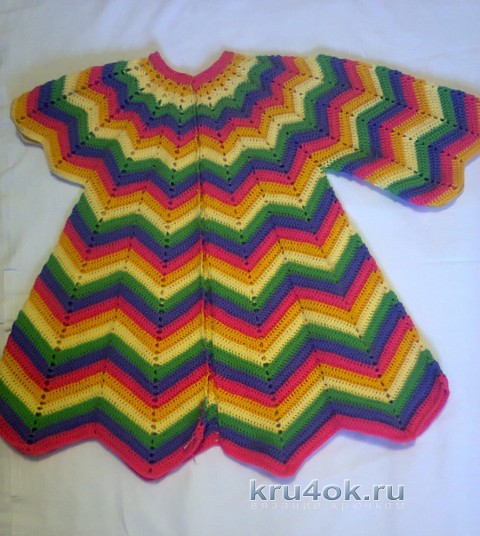 The pattern and the scheme of crochet cardigan: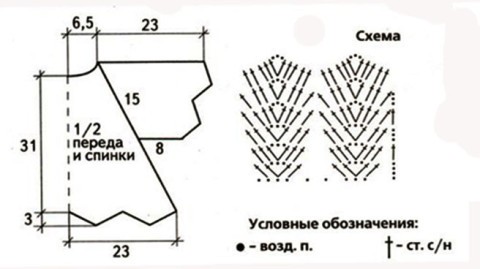 Post author