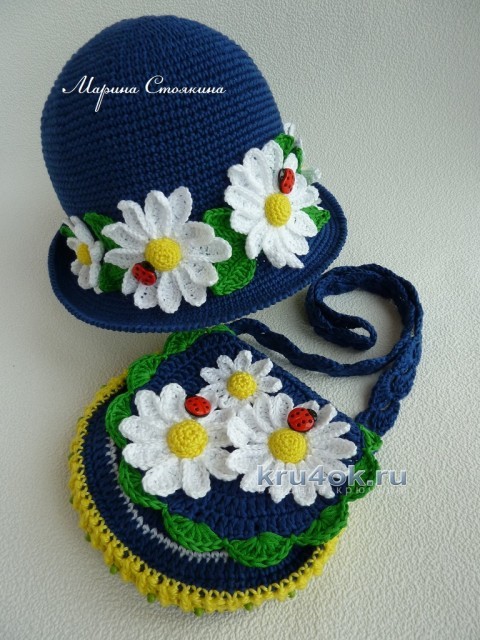 New kit "Daisies" - the author's work. Knitted from 100% cotton and hook No. 2. Indispensable for Hiking in cool weather! Cap connected SC.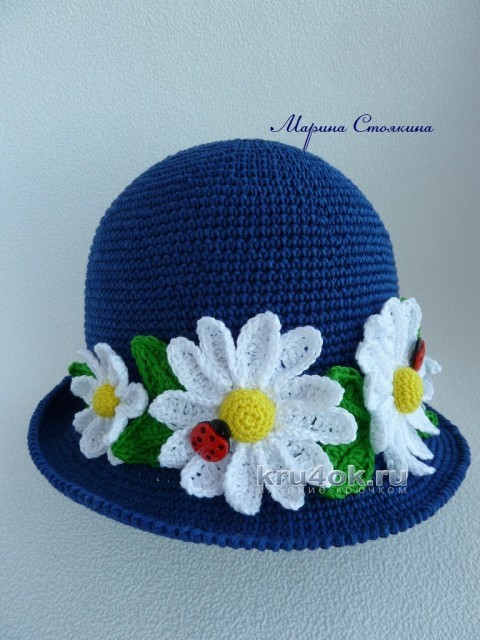 Scheme crochet beanie: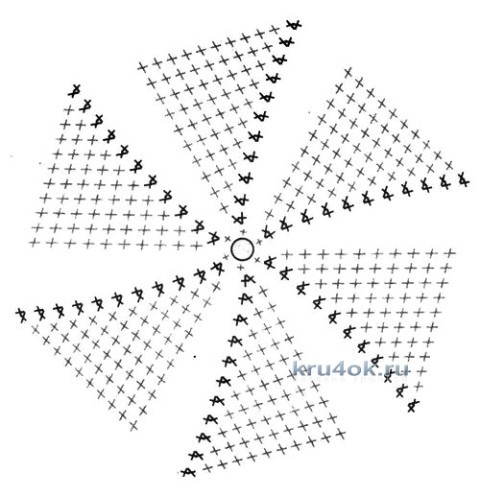 The field schema for a cap: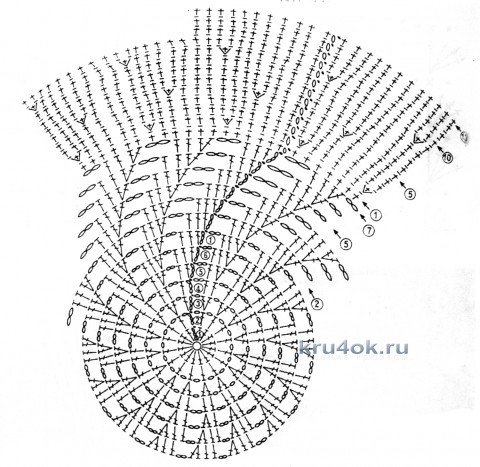 Handbag is an important and convenient accessory for little fashionistas! Tally two circuits (see diagram) are then connected to the relief of SSN(yellow thread). Decorative flap handbag - a perfect circle: SSN,tied arches; handle - any option tape lace. Working circuits (all taken from the Internet).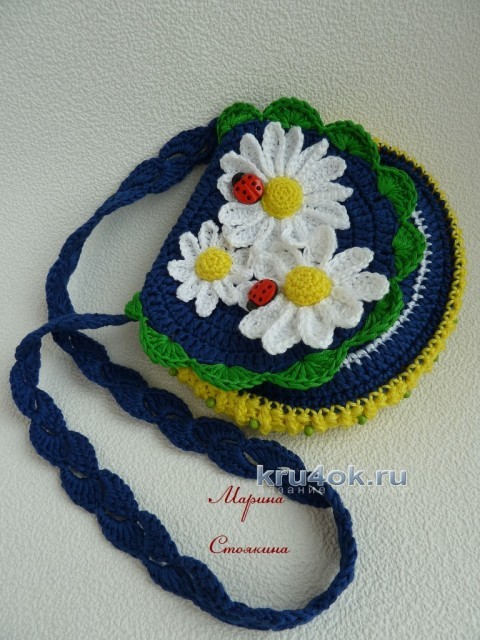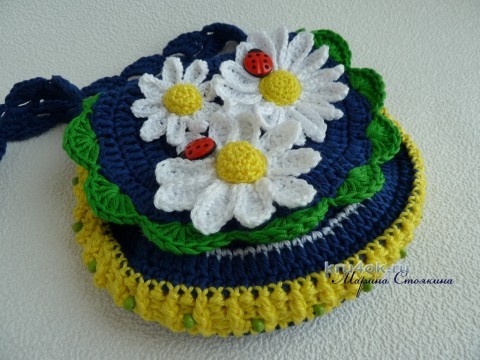 Scheme crochet daisies: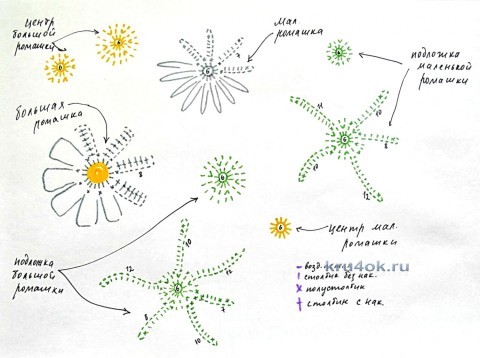 Post author