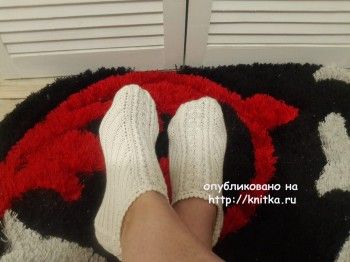 Peds. Master class by Oksana Usmanova.
A deal is made of 100gr yarn ALIZE DIVA-350 m (100% microfiber acrylic), took less than politicka need 4 hosiery needles, crochet hook 1,3 strapping. , Dial 24 STS and knit according to the scheme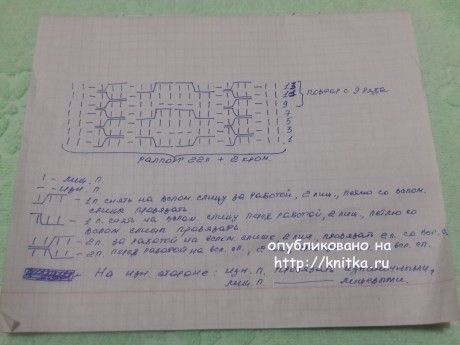 Then divide the knitting on 2 needles and elastic knit 2x2 starting with P1.,2., 2..,2 persons. etc.-to finish P1. p. Then we add 1 item from the edge( this will be Phi. p. second),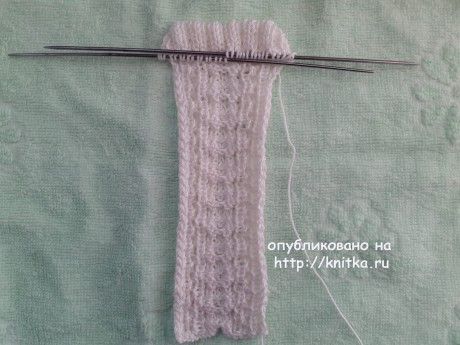 to turn work, knit elastic, and again added from the edge.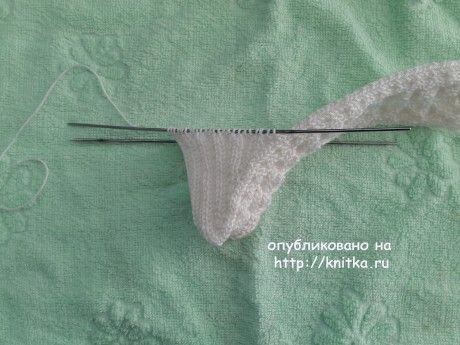 To repeat, as the extension to add a 3rd needle to the secondary needle was 22 p.
When on the side the spokes will be 35P. with both sides close 13P.,then on all 3 spokes will be 22 p.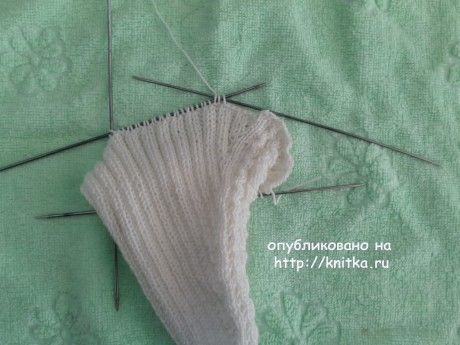 Continue to knit 13 rows, then begin knitting the heel(as usual:): Phi. 22-Yu p . with an average knitting needle and 1 loop with side - together, then the work turn, are finished loops on the high needle and again the last 22 loop 1 and loop with side - together again the work turn, repeat until the side will not stay loops. On average the needle all the loops to close, tie the hook Pico.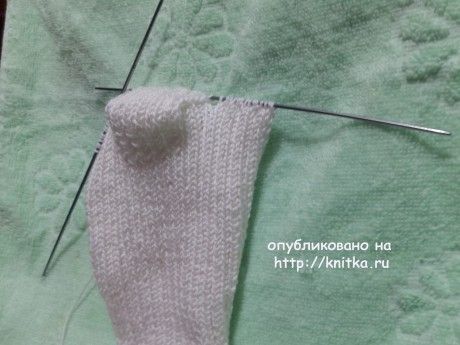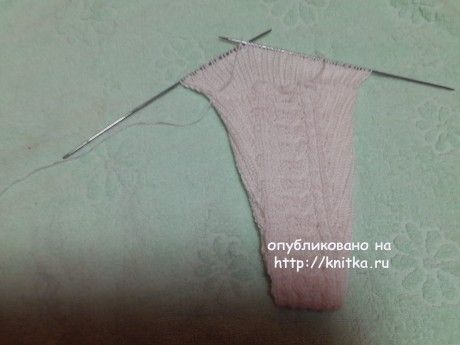 The starting strip can be linked in any pattern, you can crochet. Flight to your imagination!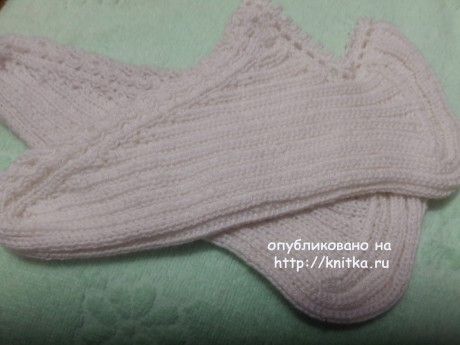 Post author