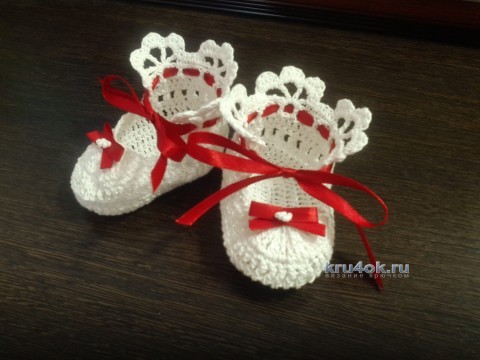 Booties for the baby (length - 8cm, at the age of 0 - 3 months). are made of 100% cotton (430m - 100g ), hook number 2.
For the soles recruit 25 air. loops are finished with 4 rows of expansion at the ends.
The schema for the soles of the booties: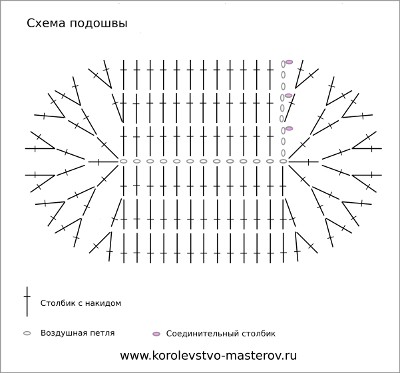 From the sole: row 1 : all St b/n; 2ряд : all St. 2/ n. 3rd row : all St b/n . Further, for the formation of a sock : 4 of the hcpa. p. 22, article with 4n. are finished all at once, and from the top, knit 4 air. p. (photo):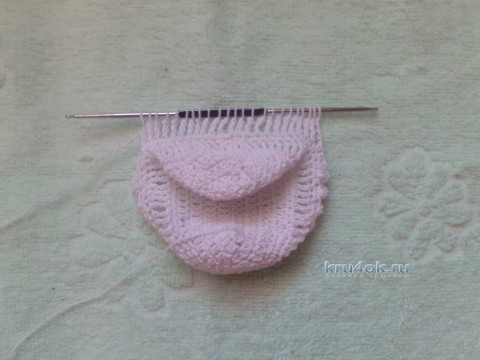 then a series of lush art through air. p. next row. b/n, then. s /n, next - St s /n ,1 air. p.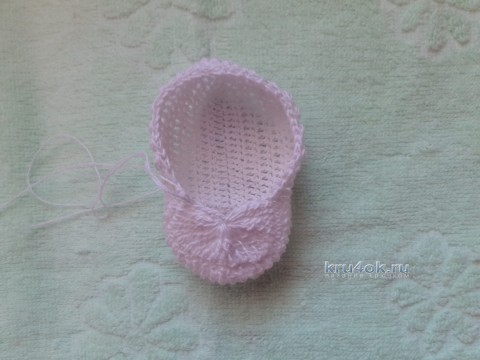 Finish according to the scheme (I have only between elements not 15 St b/n , and 4 ). Decorate with satin ribbon and beads.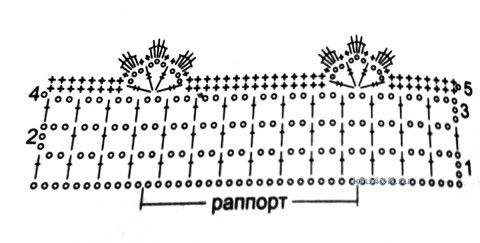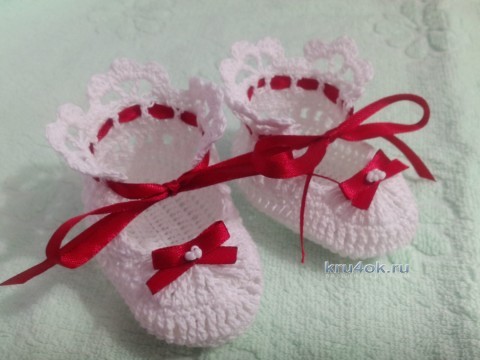 Post author