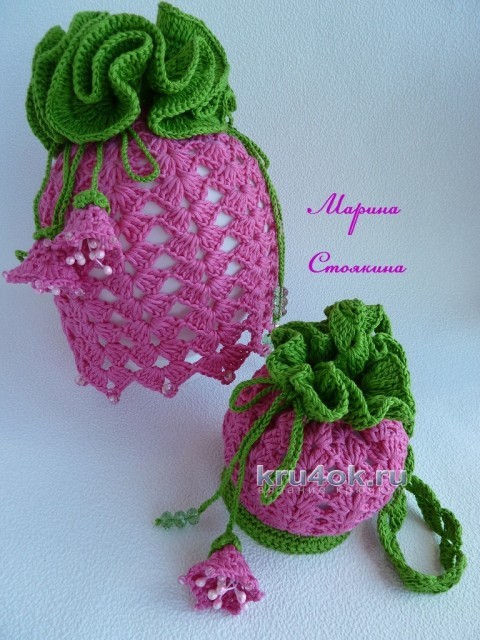 Set Bell - scapula with hole for ponytail or pigtails and handbag! Incredibly comfortable option for long hair!
Linked set of crochet from 100% cotton CHARM (pink) and COCO (green) from VITA. Recruited VP 36, lock them in a ring and then I knit the approximate scheme of ticks of the SSN (I knit without columns between the ticks, but it's as you like!).
Green pompon knit SSN - in a row of double loops and so on until the desired length. For example, you tied the 36 hole SSN (columns with nakida). In the second row in each column make a raise - bind for 2 PRS, a total of 36*2=72 PRS. In the third row - 72*2= 144ССН. In the fourth row - 144*2= 228 SSN. 4 ranks is likely to be enough.
The hole for the tail is governed by the cords of the EAP. The lace decoration can be anything! The purse upside - down cap, use the same schema; handle - any option tape lace.
Knitting patterns hats and handbags: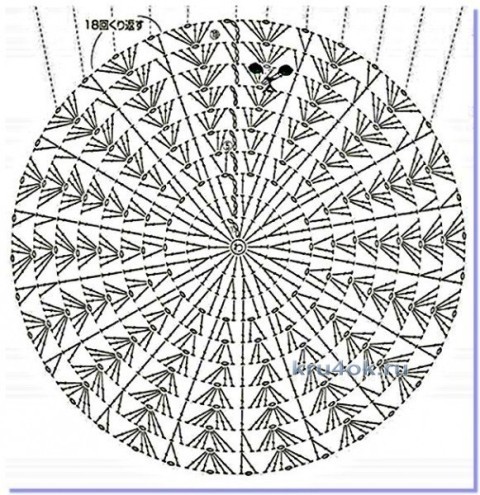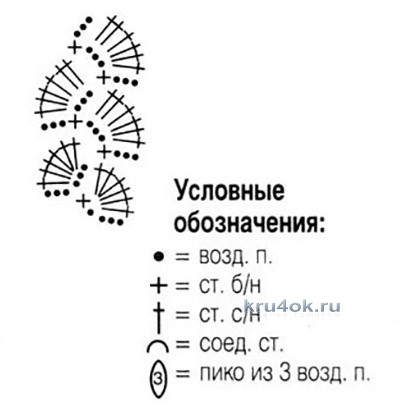 Post author