Summer cardigan crochet pattern - an original work of Larisa Velichko. Size: 50-52.
For knitting you will need: yarn Alize Diva silk effect(100% (cotton)-600 gr. spokes № 2,5 6-7 buttons. The back, shelves and sleeves begin to knit elastic band 1 × 1, then pattern under the scheme.
Assembly: the finished part to steam,to connect,to finish the strap. Strap:elastic band 1 × 1,right side 6-7 make loops for the buttons. Sew on buttons.
Scheme knitting cardigan: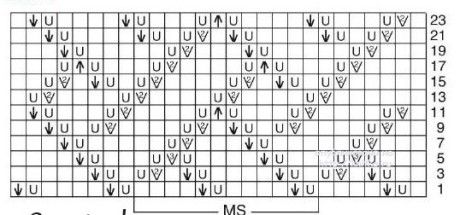 Post author