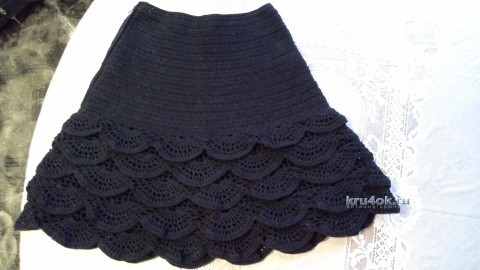 Tied her skirt from threads, cotton SOSO 42 size. The product needed 450g of yarn.
Gained a chain of air loops of length equal to the circumference of the waist and knit columns with nakida in forward and reverse direction from top to bottom. Knit for 20cm yoke, evenly add to the loop so that 20cm from the top of the blade length was equal to the volume of the hips and closed loop in a circle to continue knitting skirt round.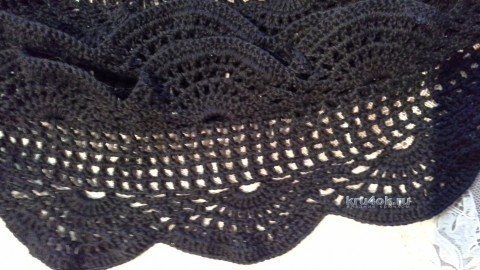 Continued to knit skirt pattern "grid" of figure 1, adding uniformly in every fifth row in 10 columns of loops.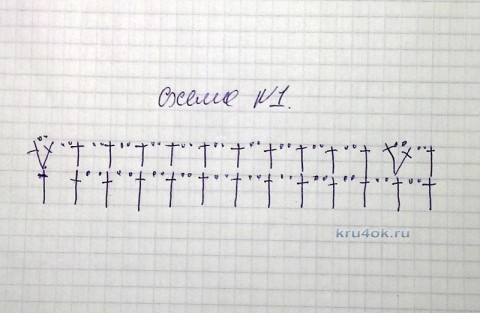 Linking mesh length 25 cm, graduated from the bottom of the skirt pattern according to scheme 2. Tying a string to the beginning of the mesh, knit the ruffle according to scheme 2. Provatas one lap , broke off the thread and tying it to every 5th row of the grid was vymazal ruffles according to scheme 2. After knitting the ruffle, knit 4 rows polostevichi the edge of the skirt at the waist. Put the side skirt and the zipper, and gave his daughter-in-law Masha, what happened.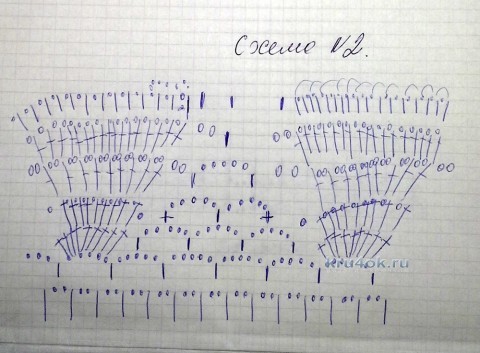 Post author