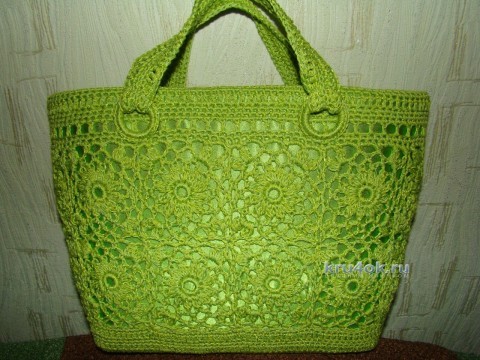 I wanted once to associate himself a summer bag, only to make it with a solid basis. Long puzzled what to do, and here came across the remains of the linoleum repair.
You should have seen the look in my husband when I started ruthlessly cutting linoleum, with it refusing anything to explain to him, as he was not sure about this idea. But here's the result, it turned out not just one but several bags, not only for themselves but also as a gift.
Scheme knitting bag: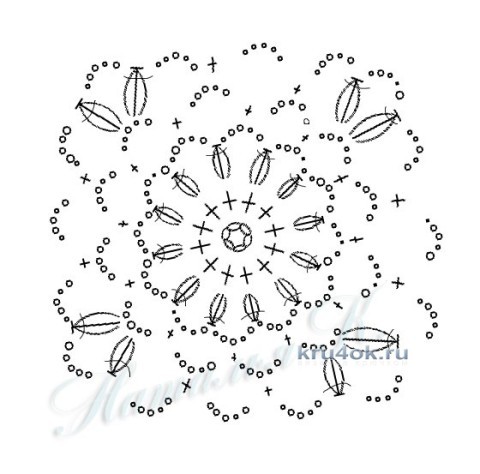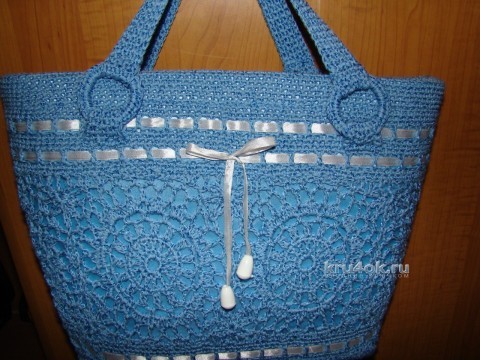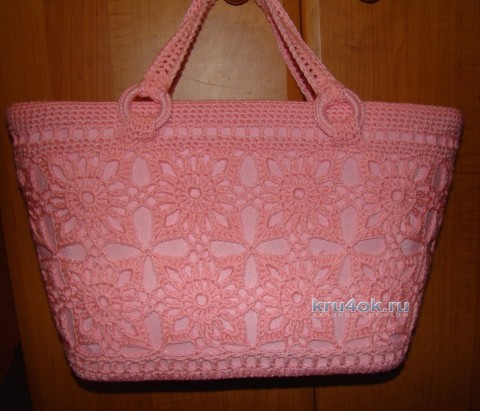 The manufacturing process of the bag: sew the Foundation of linoleum, sew 2 cover, external and internal, knit the base, which is stretched on a frame, attach handles.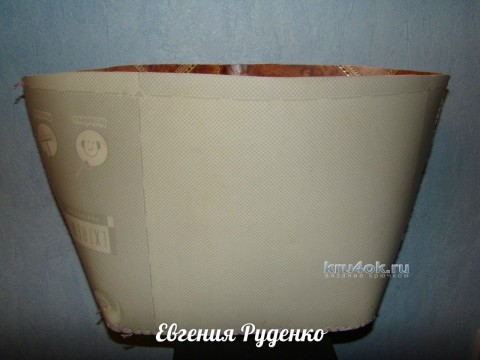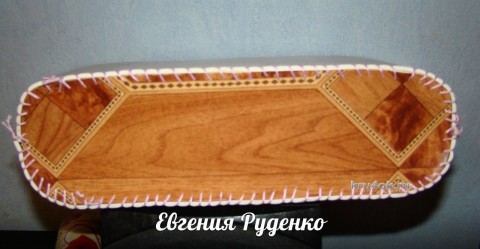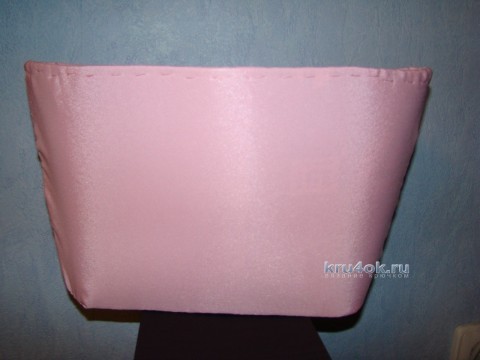 Post author