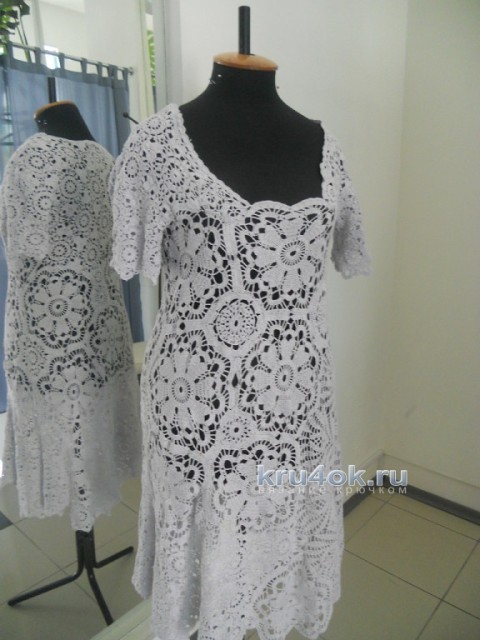 Fishnet dress "Frosty patterns". The dress is made in the technique of coupling lace, swipe based. Size 54-56.
Description of the process of knitting fishnet dress:
Build the pattern on the figure (in this case, I took the finished dress, because it was planned to be a lining). Tied the main motive of the napkin and pinned it to the dress, vymazal turns large motifs (CX of "Doublet") and immediately connects them with a napkin. Made a fitting and where did not fit the size of the motif, knitted motif smaller.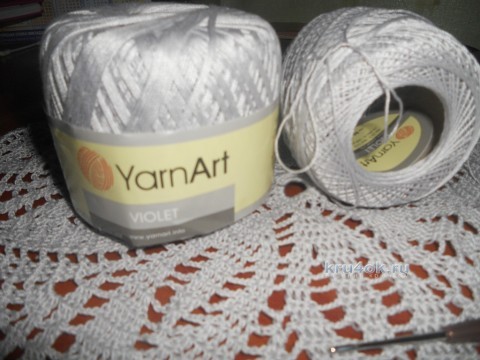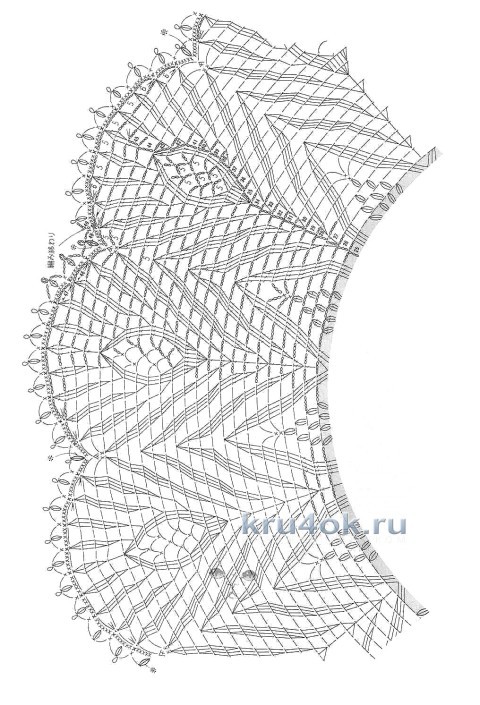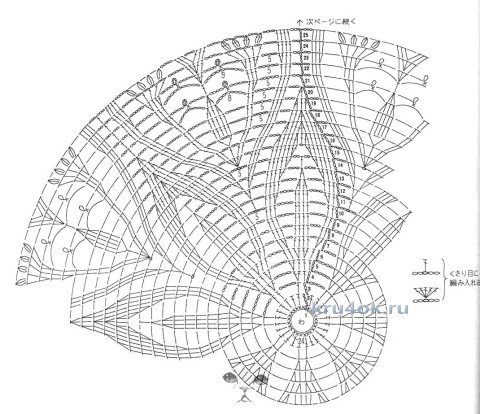 Post author