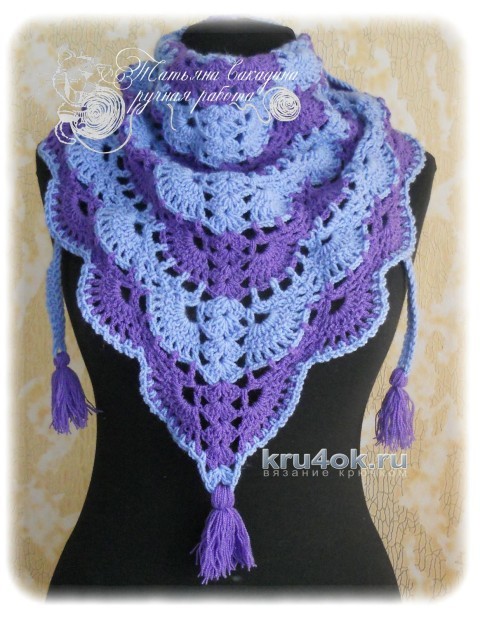 Good day to all! My name is Tatiana Erofeeva. Today I want to show you two use simple pattern for a scarf or Bacchus.
The first is the Bacchus of acrylic yarn (purple - Sirius from NAKO, blue, sorry, don't remember), hook clover No. 3. The alternating colors of the stripes can be any. Or you can associate a monochromatic scarf. I combined two colors.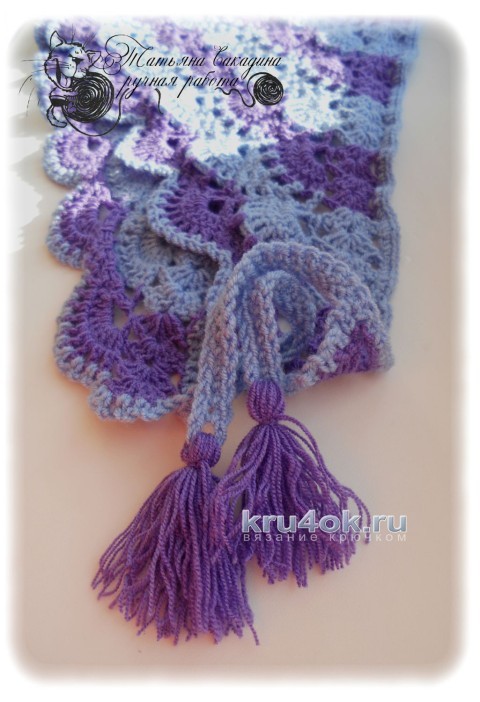 The handkerchief was approached by the hat. Hat tied columns without nakida from the bottom from threads of two colors (the Sirius and Jersey from NAKO). Hook No. 4. Due to the thick knitting the hat holds its shape well. Set linked even in the winter. The ends of the Bacchus tassels.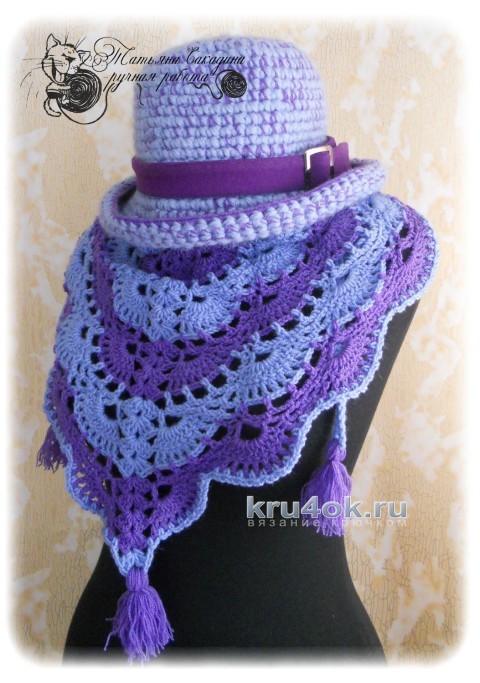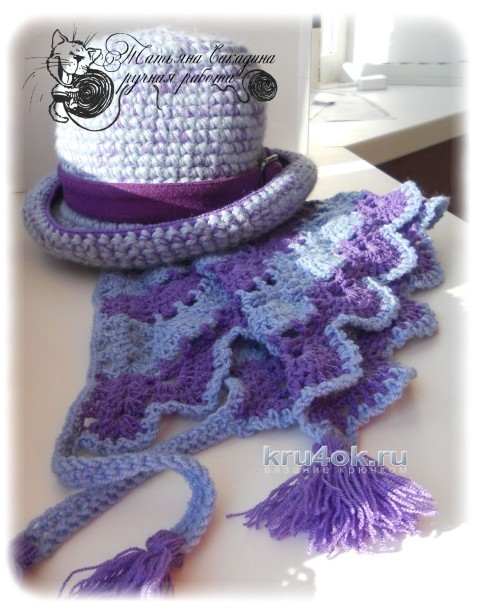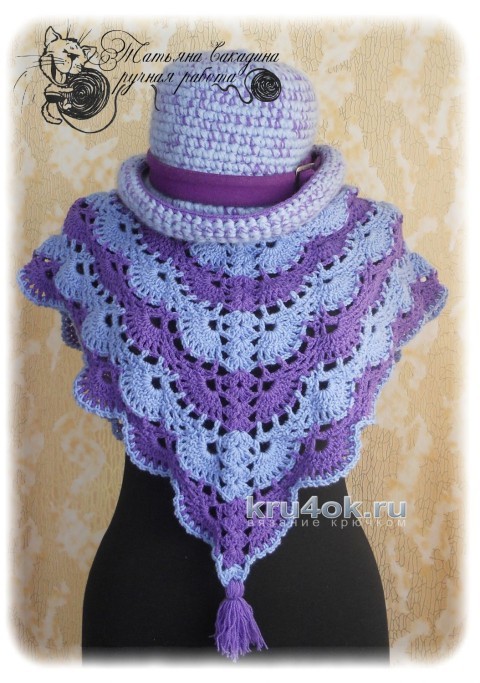 In the summer I decided to try this pattern on thin yarn. Strings Анна16, 100% cotton, tying the strings of Sofia, the hook is 1.75. It turned out lightweight, thin scarf for my daughter. I liked knitting this pattern for both thin and thicker yarn. The pattern is simple to perform and the scheme is clear enough. Get inspired and knit with pleasure!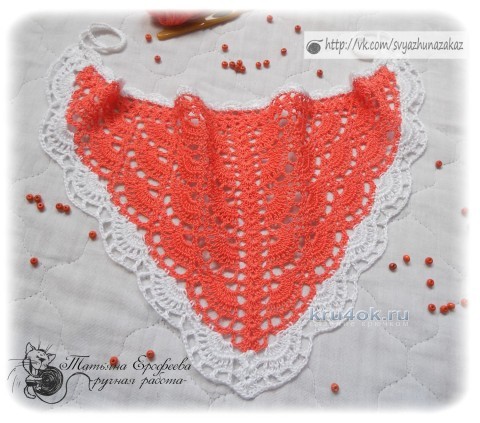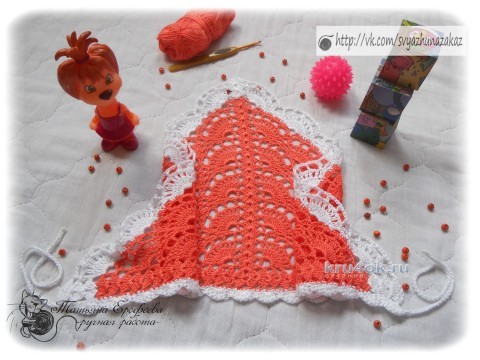 The scheme of knitting shawls and scarves: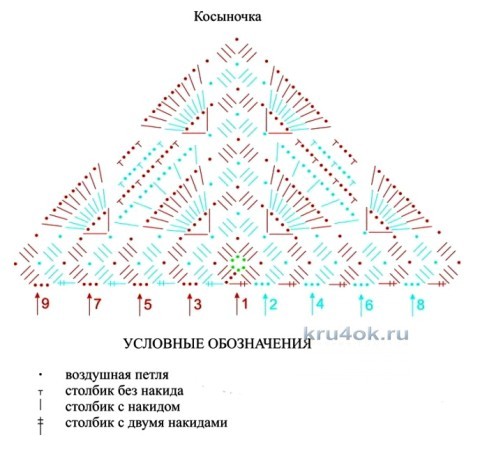 Post author