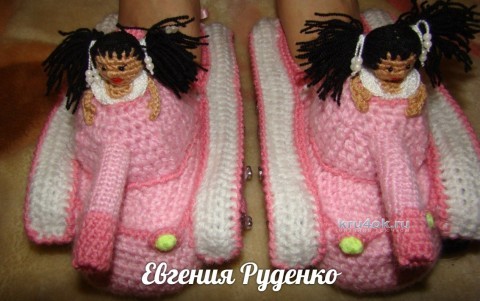 Female version tangatapoto or "Sneaker for baby tankistki") .Very often seen photos of Slippers in the shape of the tank and they were all men, and here came the idea to link the female version worse than we are)
Yarn used Angora RAM (delicate pink) in 2 threads.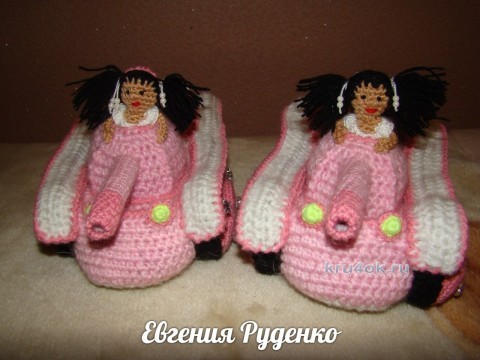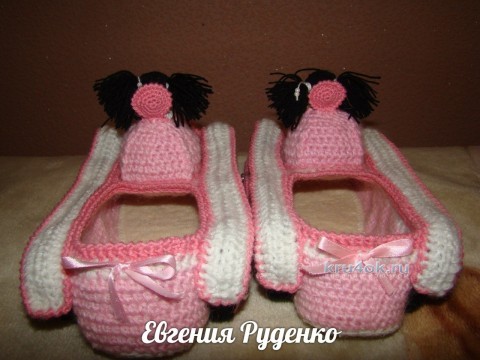 So, the knitting beginning with the strapping insoles of the desired size, which I bought at the store. Knit in a circle to a height of approximately 4.5-5 cm did so well was to attach the wheels.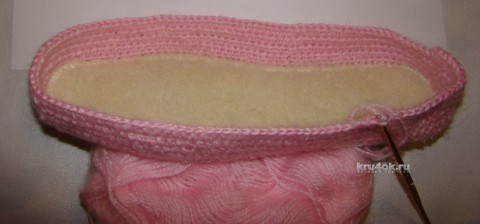 Then tied oval billet,which sewed the top,so a simple Shoe.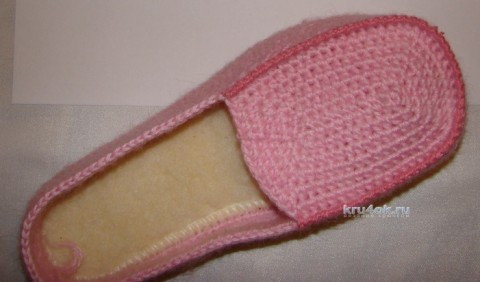 Then the most interesting. For wheels used caps from plastic bottles 20 PCs that I tied yarn Gazzal Baby Wool (coral color) and decorated with beads in the shape of hearts. 4 caterpillar knitted from yarn crystal (black), 4 skid plates on top of caterpillars knitting of Angora RAM (white color), tied coral yarn.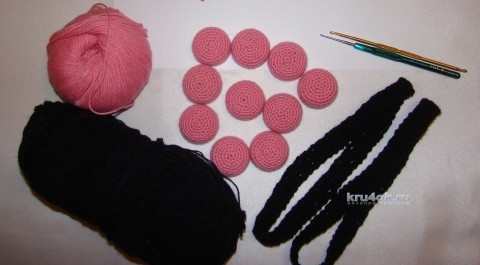 2 towers was knitting from the bottom up in a circle making a contraction to give a semicircular shape.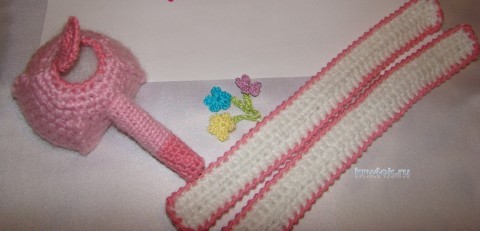 Build: linking the sneaker sewn on the sides of the wheel, then pulled on them tracks, a little fixed, so as not to lose the walk, then sewed the cover plate.
Sewed towers that were stuffed with padding polyester, knitted 2 barrel in the middle of which put the cones out of thick glass.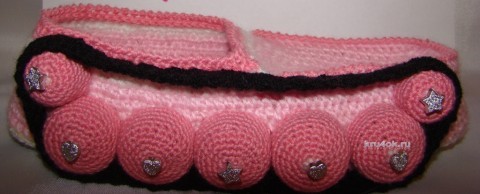 Well, finally decided to tie up and the crew - a charming tankistok. Outwardly, it seems that chrysalis in full length, just sitting in the tower, in fact it was not necessary to do so, bound the head, half the torso and a small top. Everything is just sewn to the middle of the tower, made them the hairs, which bound in ponytails and decorated them with beads.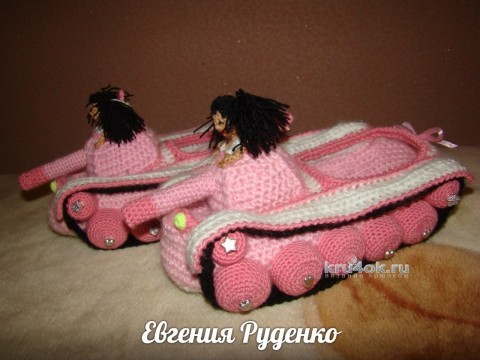 Post author