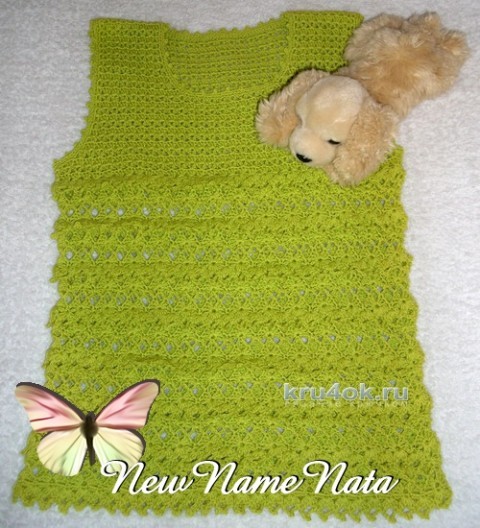 Tunic for girl 4-5 years. Crocheted, patterns from Asian magazines.
Because they send to your site first job, I will write a little about yourself. Knitting is my hobby, knitting since childhood. Knitting was taught to me by my mother, for which I am very grateful. I first learned to knit, then crochet. Having mastered the hook, I gave him the preference. Knitting knit less and less. I love to combine knitting and crochet in a single product. Knit for yourself, your family, relatives and friends. I love to knit for children, especially for girls. A lot of ideas for his works find on the Internet prefer Asian journals - there are some finesse, charm and simplicity at the same time. But is the theme of "tastes differ" :-) the Tunic, which is sent to your site, chosen only because she's one of my latest knitted things. Ready for it handbag and hat, but they have not yet spread - think how to decorate. I really want baby stuff was dressed up.
Knitted tunic from the bottom up first binding thingies (the first two circuits), then the upper part of the binding of the columns with one nakida.

Edge tied columns without nakida with Pico through 4 loops. Maybe my description is useful to someone :-) To the description of work can add about threads: 100% cotton from old stock, so their names are not. The work took approximately 2.5 skeins of 100 gr. Hook Chinese, number-marking - 4, but, in my opinion, something is wrong in their labeling. In our opinion this is a 2 or a 2.5 would be.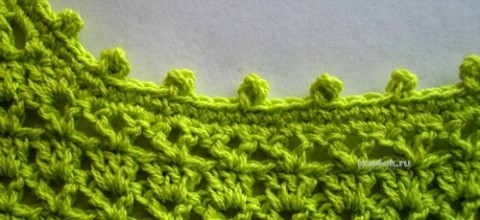 Subtraction for neck and sleeves done on these schemes from Asian magazines, which I found on the Internet: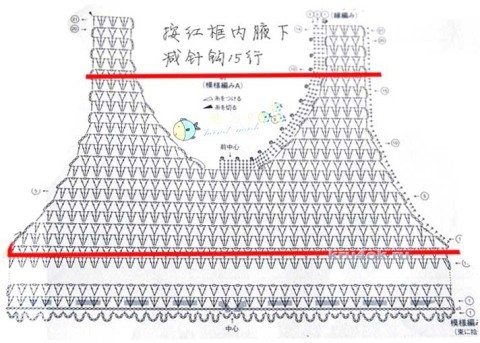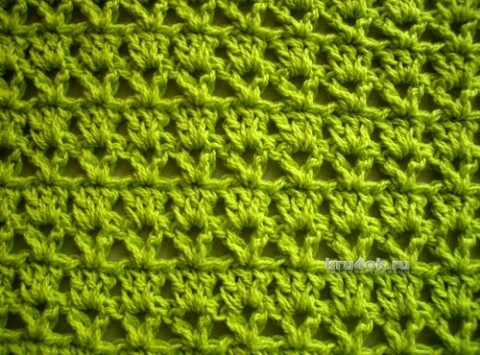 Still show a pattern that is oriented in the knitting. It is designed for height 110 cm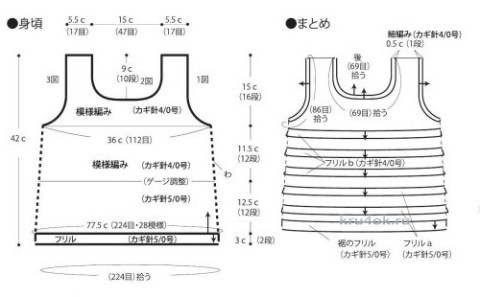 Post author