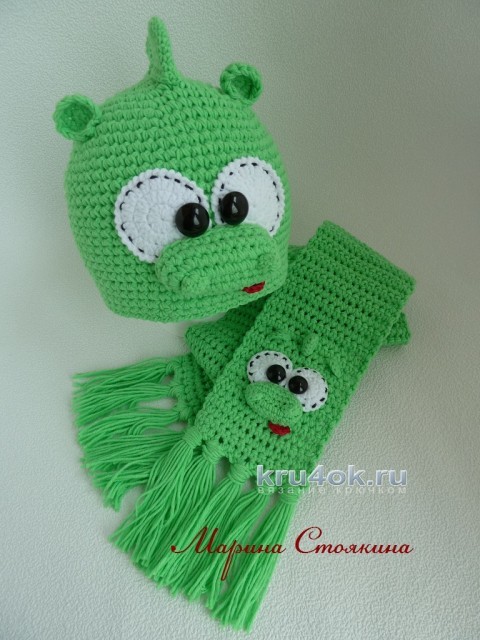 Set for boys "Dinosaur"! The base cap fits PRS - first circle to the desired size (according to option 1) and then increases to the desired depth.
Eyes - knit circle of SSN (scheme №2), three rows: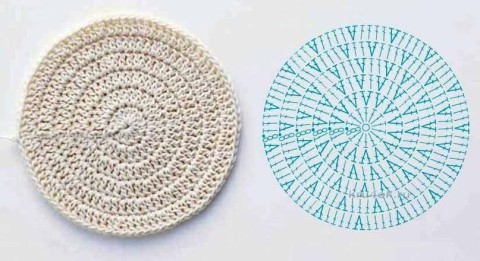 Black thread stitched the outline of the eye and sew on a button. Muzzle - knit oval-SC (scheme No. 3), three rows with increases, then two rows with no increases: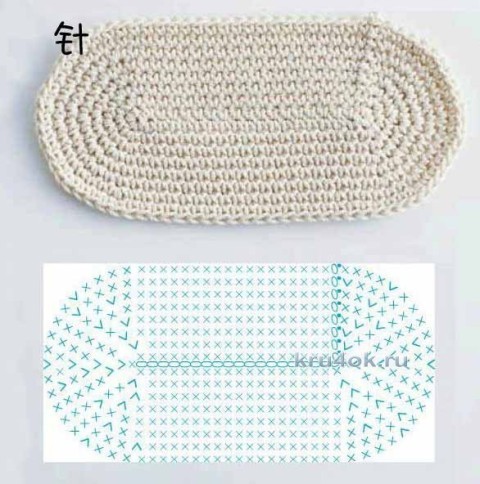 Nostrils - arcs of five CLOS. For the density of the finished face filled with sintapujos. Lugs (scheme No. 1) - ring amigurumi,6СБН,12СБН,12СБН.
Spikes (scheme No. 4) - knit SC, different sizes, 5 pieces,sew.: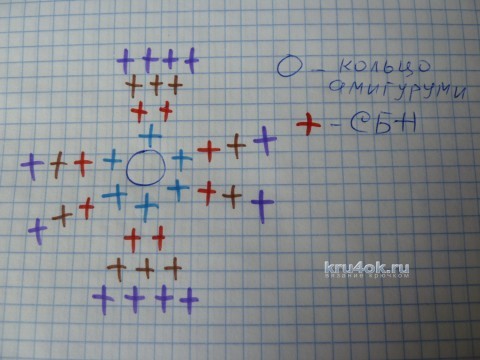 Scarf - SC, the turning series. For faces on the scarf all fit the same, only slightly smaller! Thread JEANS, flow - 3 skeins. Enjoy your baby an unusual accessory! All smooth loops :)
Post author