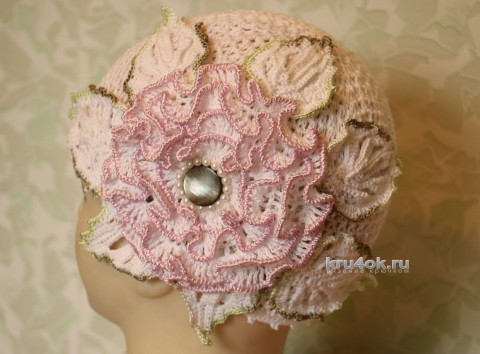 M-K Beanie crochet. The author's work. Linked from Romanian cotton fibres "Romana" crochet No. of 0.6. Strapping used thread "Tulyp". Size 5-6 years.
The cap is connected according to the diagram, which is attached. So, we collect a chain of 5-6 air. hinges, lock ring Conn. loop. 4 raise the air. loop. In the ring, knit the 9 St. with NAK. with controller. a loop between them. Further, pursuant to the scheme, knit 6 rows with additions. Eighth row (and remaining rows) knit without additions for 26 series. Then knit 3 rows St. without NAC.: In the 27th row 9 of article without NAC. miss out one air. the loop base (or article with NAK.). 28 rows knit in pattern - art. no NAC. V29-th row every 5 tbsp. without the NAC. knit Piko 3 air. loops. Next knit flower partially guided scheme.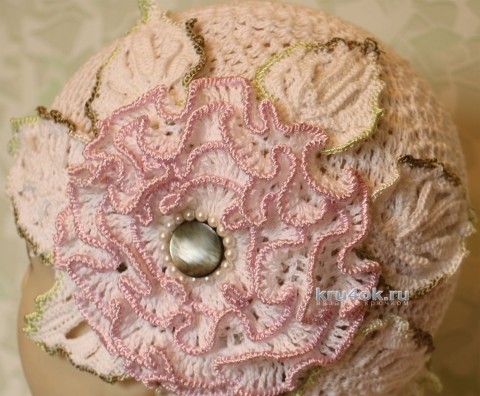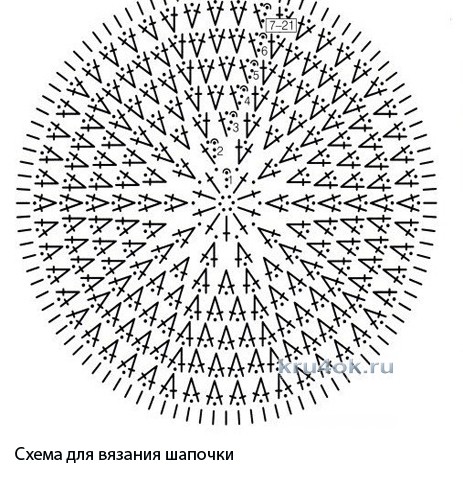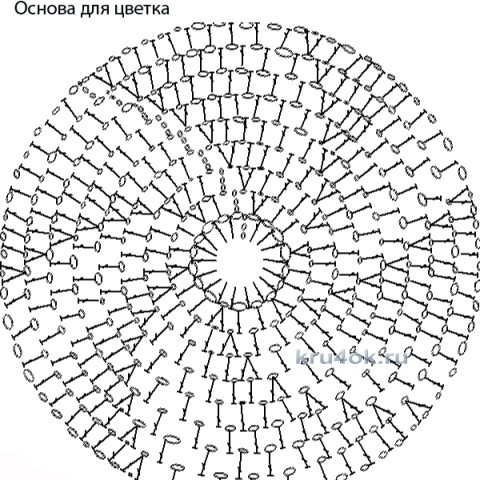 Fig.1: Recruit a chain of 5-6 air. hinges,lock ring Conn. loop. Then raise the 4 air. loop and knit into the ring 17 of article with NAC. with the air loop between them.Pursuant to the scheme just knit 7 rows.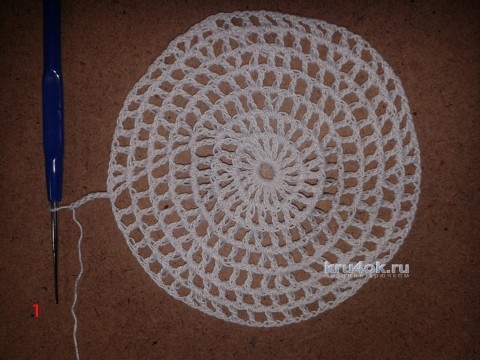 Fig.2: Close 7-the number of the unit. loop 3-d air. the lift loop.Raise a chain of 6 air. loops and under air. the loop of the previous row knit St. with 2 NAC.,one air. loop,St. 2 NAC.,one air. loop.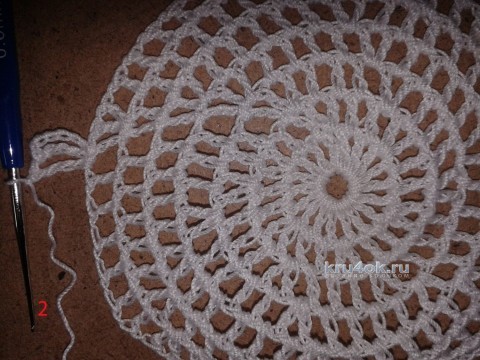 Fig.3-4: Continue to knit every air. the loop base 3. with 2 yo,alternating each article. 2 the NAC. one air. loop.Finish a series connection. a loop in the 5th air. loop pajama. Raise the chain of 5-and air. loops.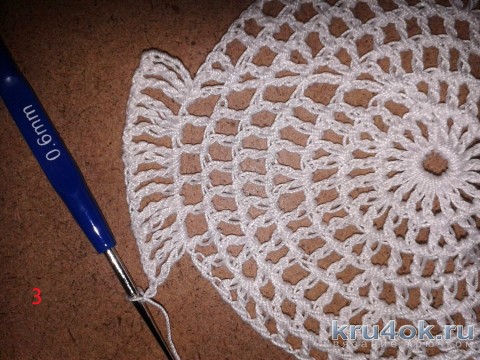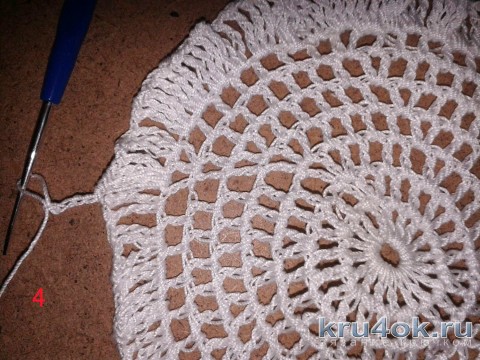 Fig.5: Connecting the loop to fasten the chain to the top of the 7th row.Raises another chain of 5-and air. loops and fasten at the top of the 5th series. So on to another circle.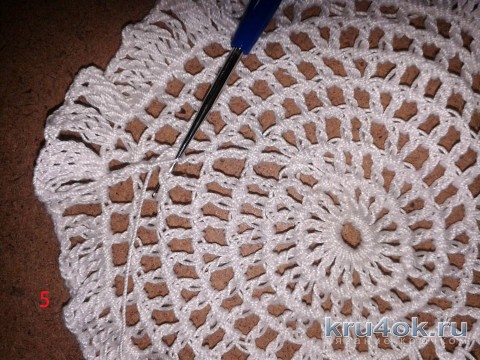 Fig.6: Raising 6 air. loops and knit along the top of the 5th series of the same figure:-3. 2 NAC. under each air. the loop base, alternating every column one air. loop. Ending the series move on to another circle in accordance with figure 5.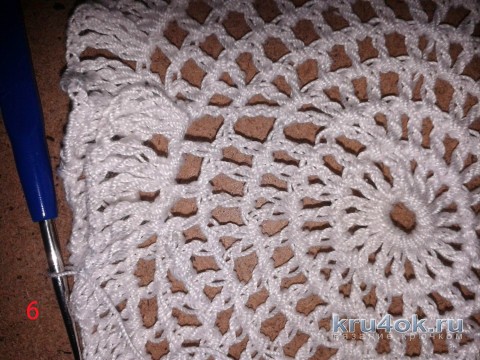 Fig.7: According to this principle, knit 4 rounds.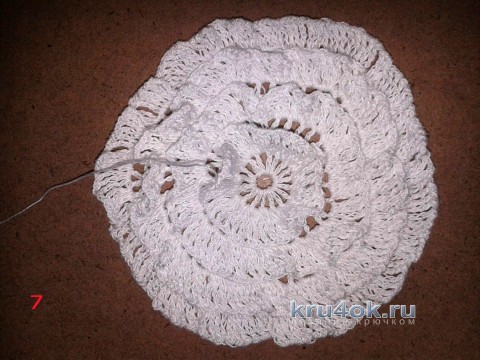 Fig.8-9: Fasten the pink thread "Tulyp" and banded in a circle "crayfish step." Ending number of thread to be cut, devem a needle and hiding in the fabric. The end of the thread "Tulyp" advanced anchoring bobbin thread, because it easily comes out of fabric.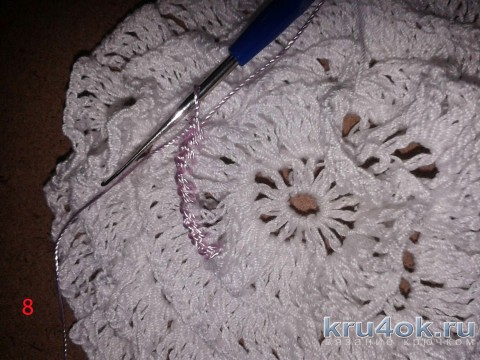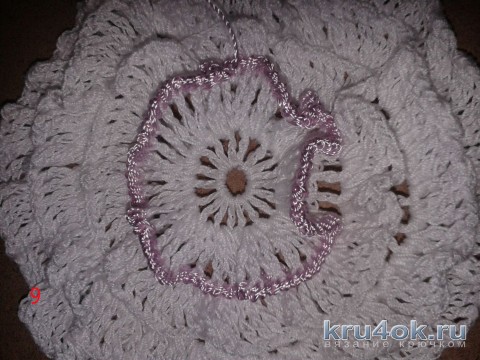 Fig.10: the Remaining 3 circular number banded in the same way and ready to flower. Now follow the diagram, knit the carved leaves.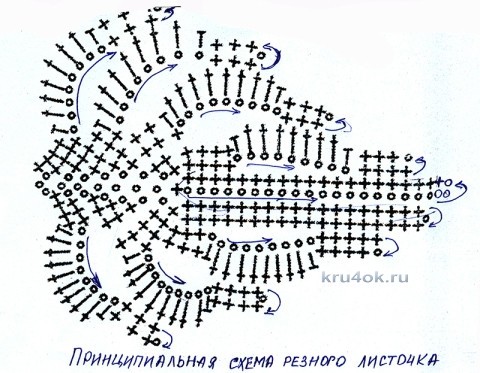 Leaves banded article without NAC. melange yarns "Tulyp". It took me 7 leaves.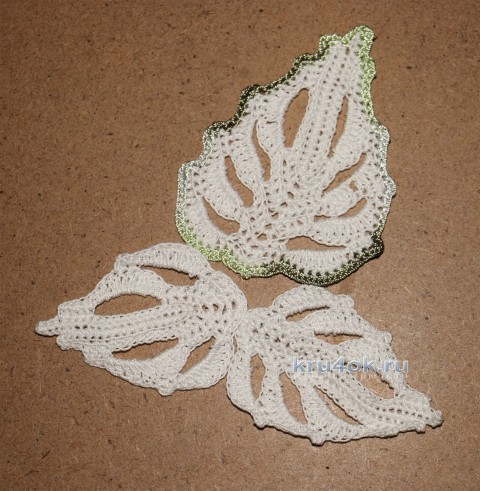 Further, the flower and leaves have a fixed cap and bobbin threads to match. And cap ready.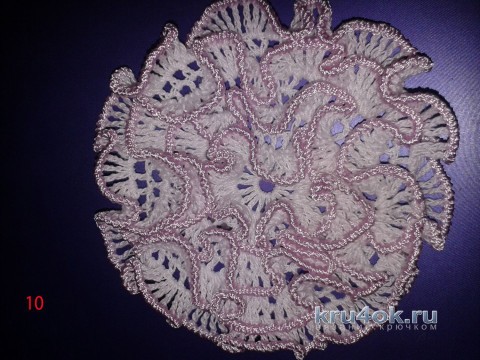 Post author