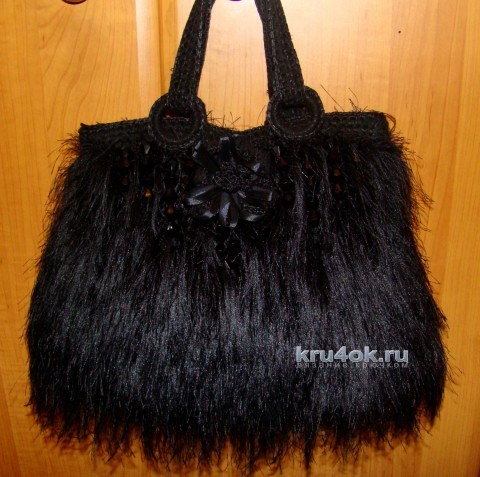 One of my favorite handbags, the history of its occurrence is. I wanted a winter bag, could not determine the model, until the eye has not got yarn Arnart the Jungle and once in the head came the image,here is the incarnation.
Started knitting from the bottom, knit in a circle on the proposed scheme yarn Kartopu Gonca +Pearl YarnArt , then moved on to the main fabric yarn Arnart the Jungle ,I knitted polostevichi in a circle, only because of the long NAP I had to knit inside out, so turned out beautiful outside.
Making I need the height of the handbag again moved to 2 strands, tied a little rim. Separately made handle: tied strip, which slipped to tied earlier rings and sewed them to the bag decorated with flower, diagram attached. Mid slightly strengthened with polyester wadding and lining is made of satin, sewed in the zipper. The purse went 400 gr. yarn Jungle.
Scheme crochet handbags: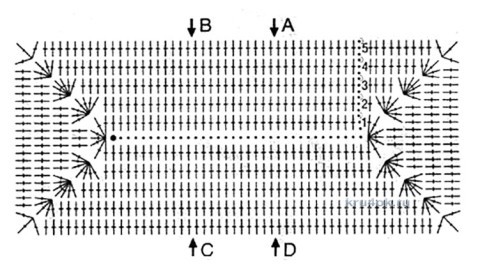 Post author