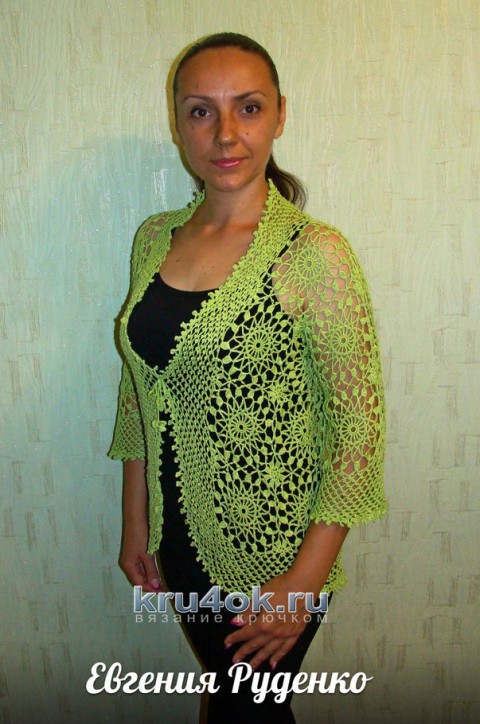 Openwork jacket "Summer". Here's a gift I decided to make her friend Svetlana birthday. The inspiration was the jacket from the Turkish masters lilithist, schemes were not, so I had to draw everything on the photo.
So I started knitting from yarn Arnart Lily. Immediately make the amendment in the scheme. A trial version was knitting from violet (photo with blue motif), a 3 row large motive vymazal 3 polostevichi 2 VP bottom row, the motive to lay down exactly in the motif of Lily 2 polostevichi, as it were. The concrete arches with Pico increased from 6 rows (as in the original) to 12, 6 rows do 5 VP in the arch, the remaining 6 rows of 6 VP in the arch, only in the last two rows of the angular motifs (shelves) did for 7 VP in the arch, in order that the canvas was not going to.
Scheme knitting jacket:
Photo of the process , as well as the circuit Assembly attached. Yarn consumption at 48-50 size turned out less than 350 g (Arnart Lily 50 grams. 225 m).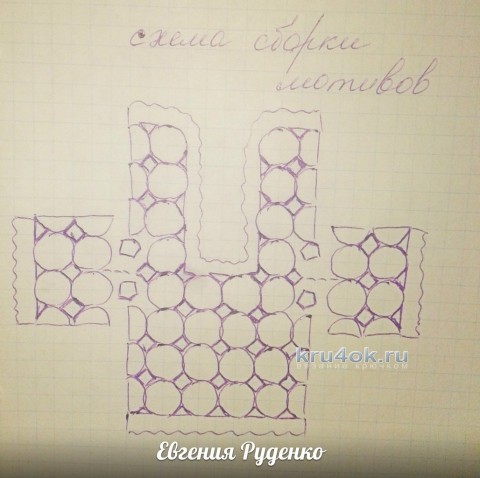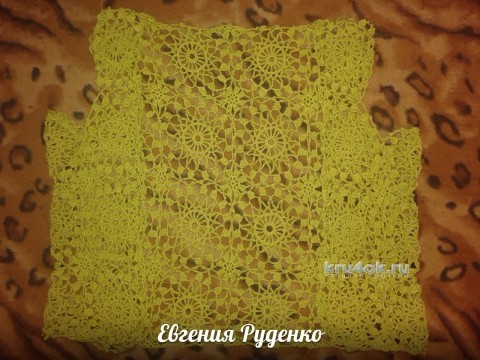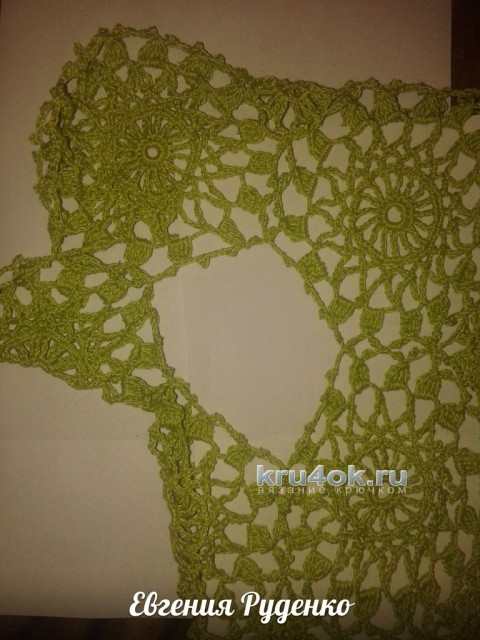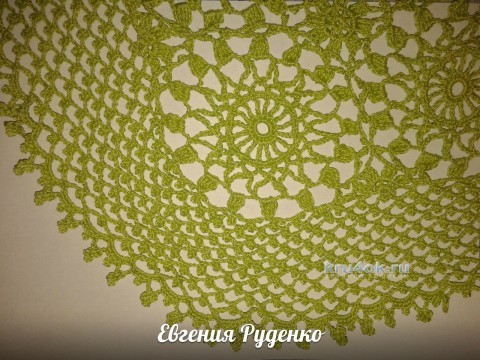 Post author