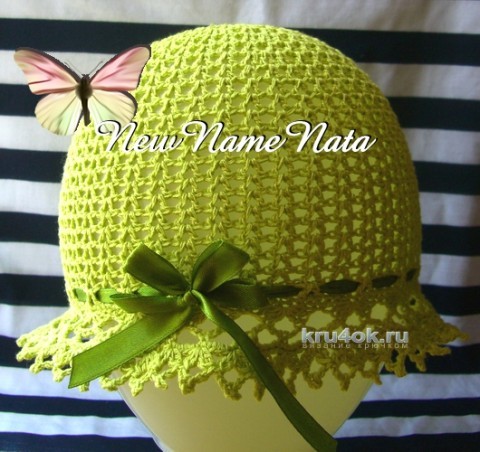 Hat for girls crochet.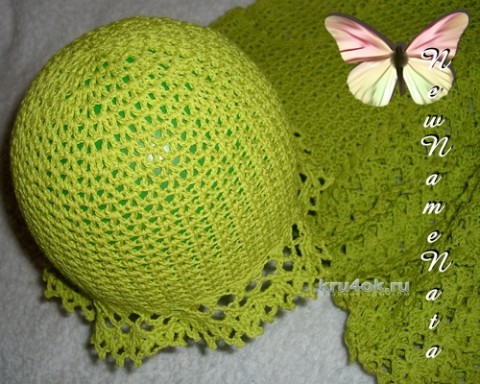 Top hats knit according to scheme 1.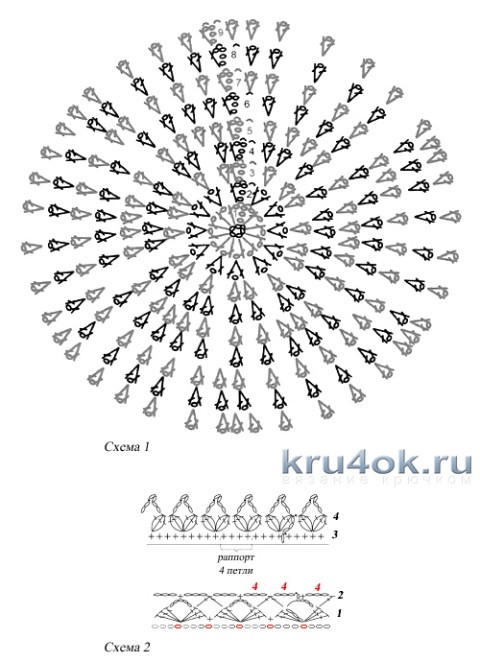 Fields of knitting, modifying a scheme in which knit tunic.
1st row: according to scheme 2.
2nd row to extend in the second row (figure 2 labeled in red) was knit arcs not of 3 and 4 loops.
3rd row: all loops knit into columns without nakida.
4th row: in diagram 2 the latter, it is the same as the buttons on the tunic.
Decorated hat just a satin ribbon, tying it to the bow.
Post author