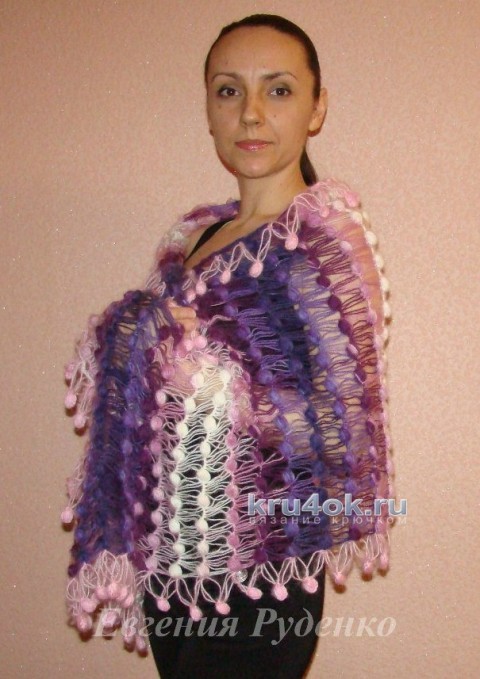 Tippet "Openwork Zephyr." Really wanted to associate such a tippet, and the reason was, to make a gift on March 8.
The knitting process was very interesting, detailed master class found at Osinka , the theme is "Fishnet marshmallows .
The yarn on the main fabric used Alize Angora gold, consumption 300 gr. tying Angora RAM.
Another master class on knitting tippet is in the Country Masters.
Post author