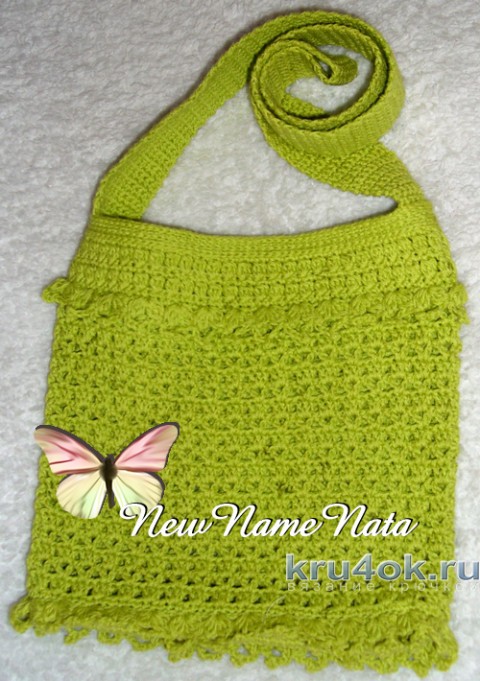 Handbag for girls is made of 100% cotton, yarn left from the hat and tunic.
First, tied up the bottom of columns without nakida. Then a number of thingies, as in tunic. Then moved to the main knitting according to the scheme: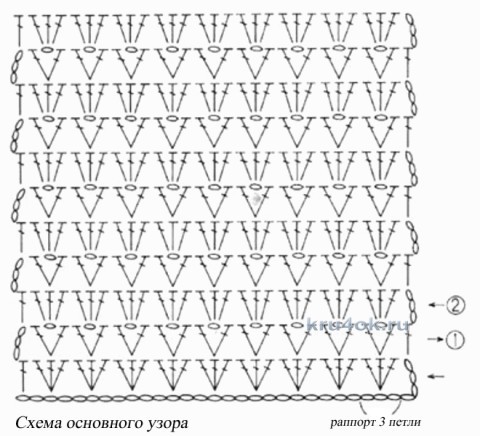 Knitting in a circle, changing the direction of front and rear rows. Then again knit a row with ruffles, two rows of lush columns with nakida, finished next to the columns without nakida. The handle had bound columns without nakida.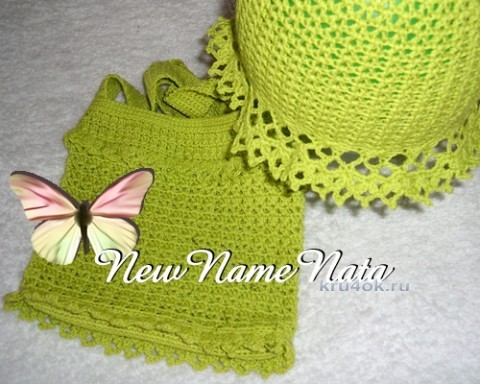 Was decorated with an oversized flower in pink thread and a bow of satin ribbon. Product dimensions - 18 cm wide, 16 cm tall. Handle length is arbitrary.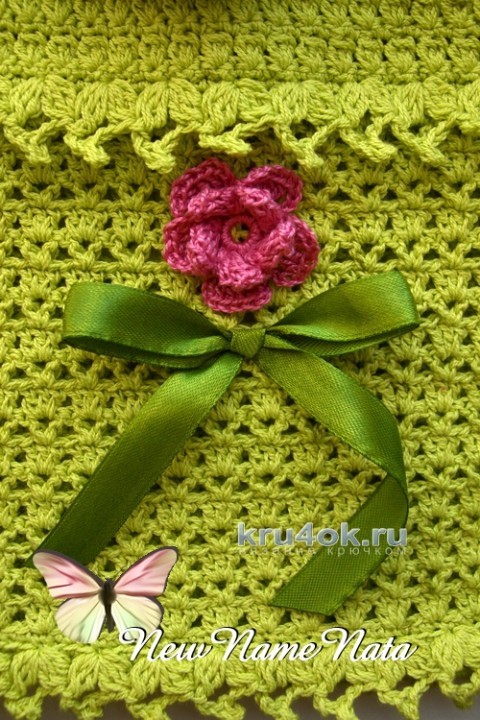 Post author