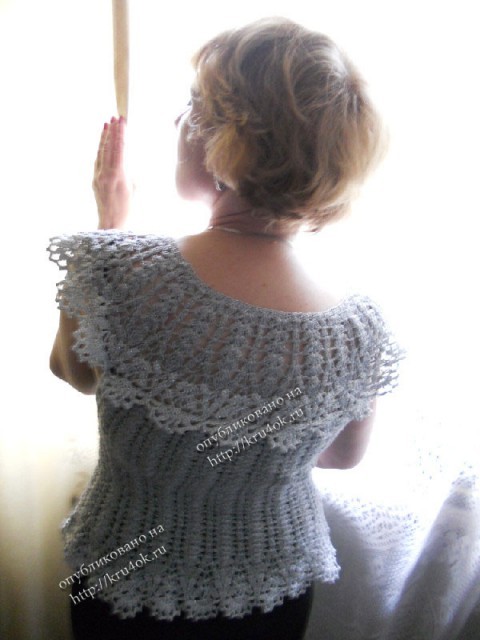 Top "Silver" - the work of Tatiana Belenkaya sent to the winners of the contest "Summer top".
Crocheted top No. 1.5. The yoke and harness took about 100 grams of yarn "Natalie" , and the basis of the associated thread Ogonek (200 gr).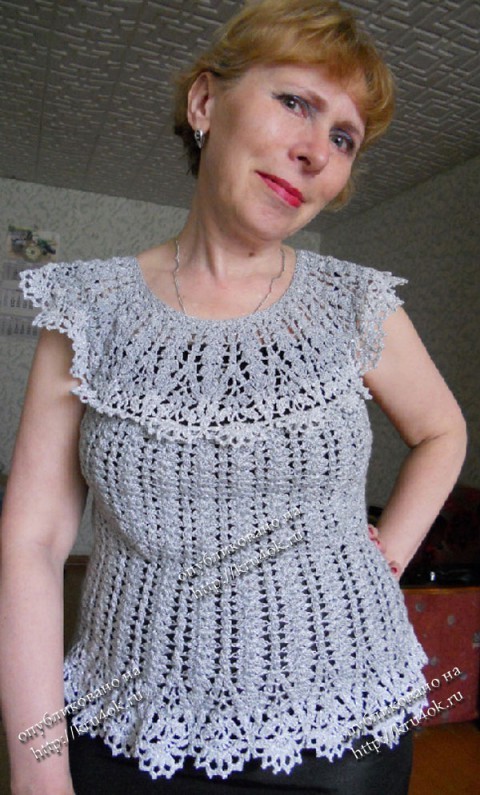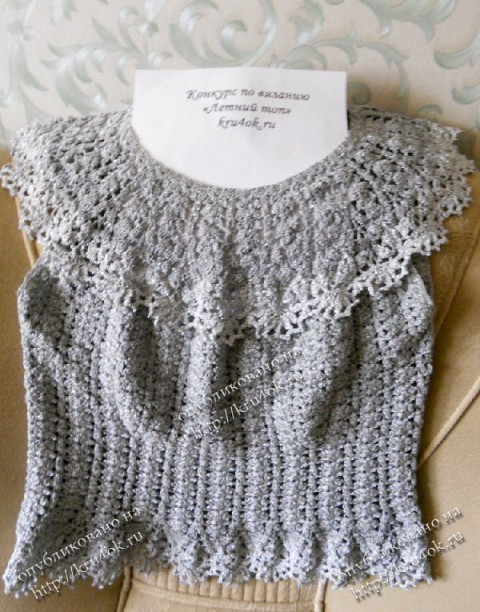 Crochet top began with the yoke.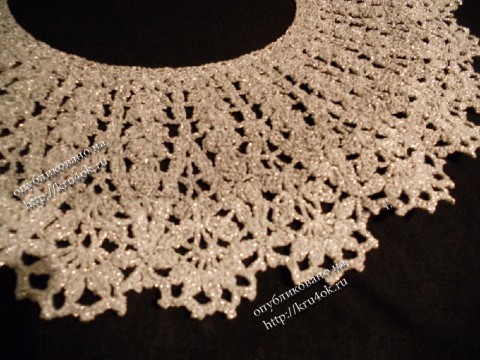 Scheme coquette, only in the middle was replaced by a column with two yo on a bunch of three columns knit together from a single point. And aerial loops around it wove on the rise in each subsequent row: 1, 2, 3, 4, 5.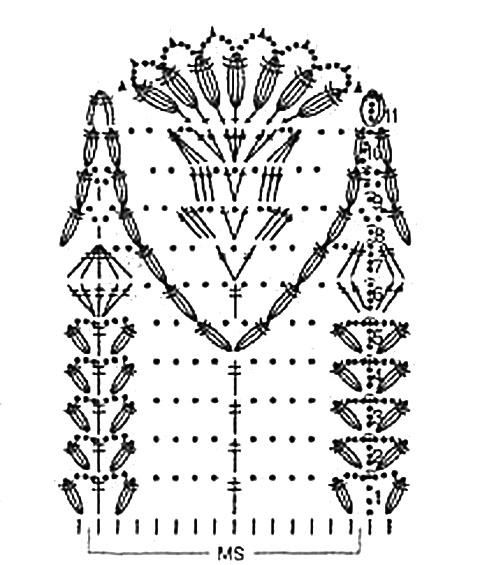 The fabric fit exactly like as the first row of yoke, but the columns with 2 yo to replace the columns with one nakida.
And the pattern and location corrected, looking in the log: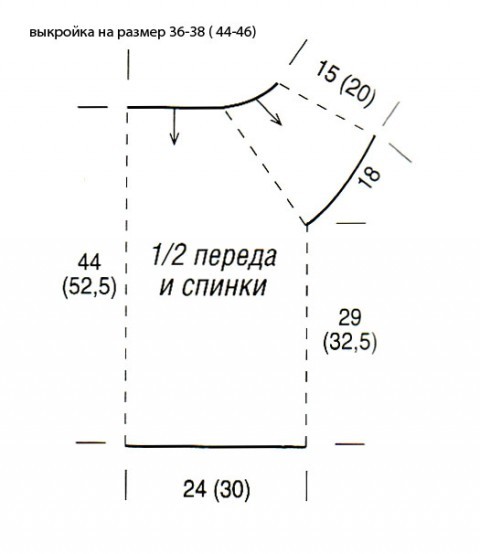 Post author