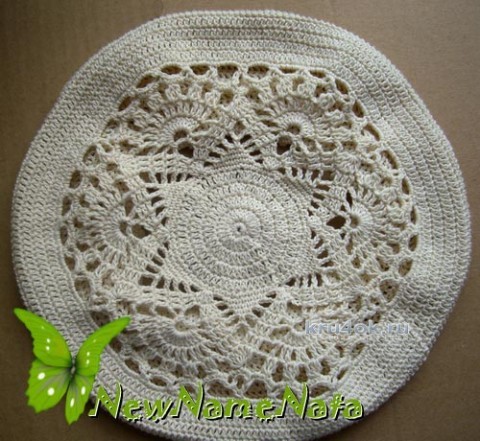 Beret for girls. The scheme of the beret took in a special issue of the newspaper "Knitting is fashionable and simple. Knit children" №5, 2014. Thread - 100% cotton, crochet hook No. 2.
Love the color - ecru. Circumference of head is 50 cm.
Knitting: the bottom - according to the scheme: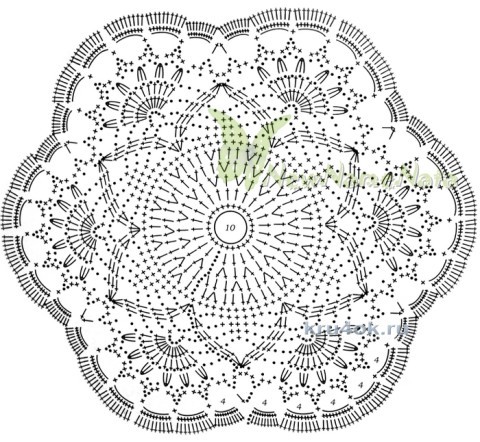 Only in the beginning did not gain 10 loops (don't like big holes), and did the "magic loop" (or slip ring). In the third last row alternated 4 air loop, a column without nakida (the original was for 9 loops). In the last row of knitting in the arch of the four loops not 10 (as in the diagram) of columns without nakida and 6. A total of 216 loops. In the last (in the diagram) row knit column with nakida in each column without nakida previous row (i.e., no additions).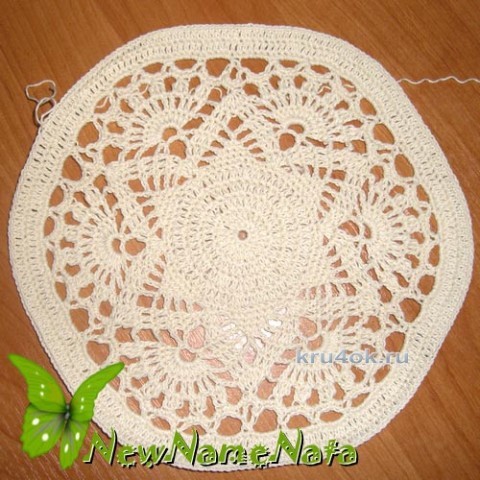 Then knit 5 columns with nakida exactly, then 8 rows of columns with nakida, subtracting evenly across the 12 loops in each row (left 120 loops). Knit 8 rows of columns without nakida. In the last row did Pico 3 loops through 4 columns.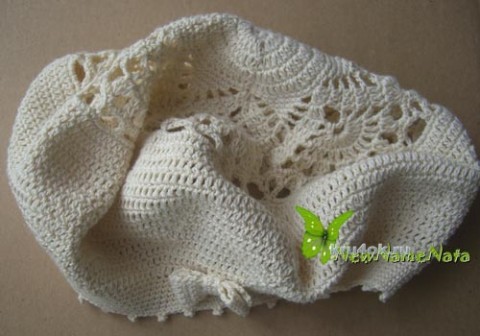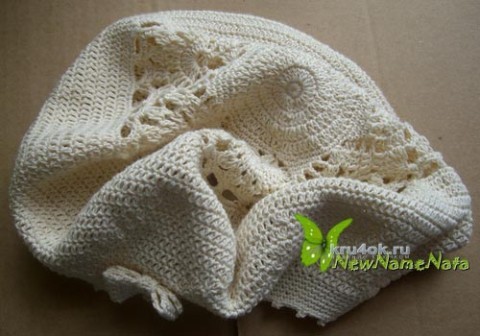 Adorned with a bow.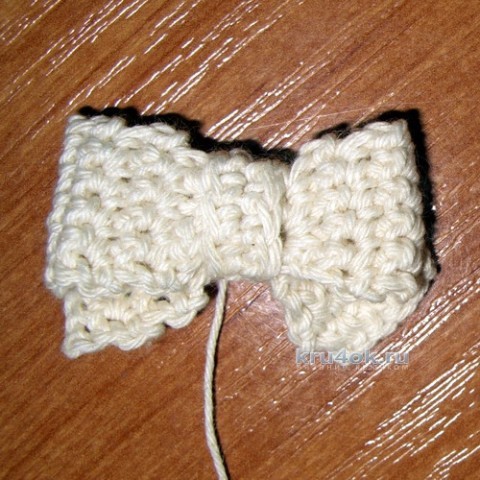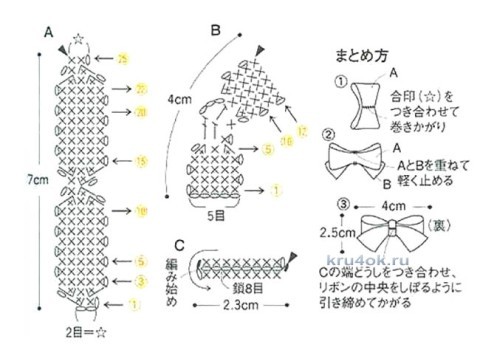 Post author