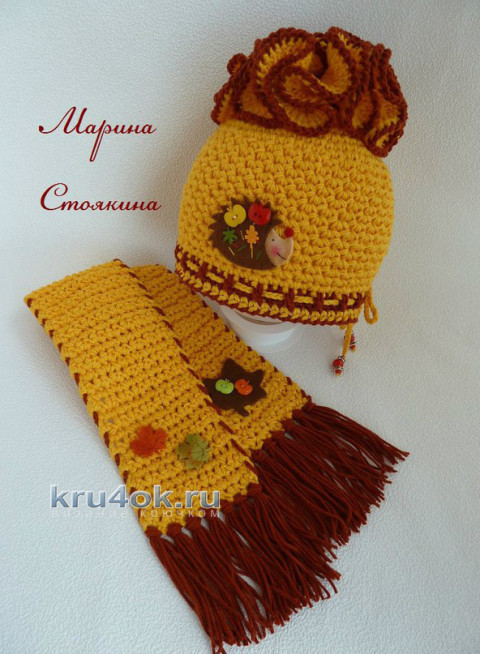 Present his new work - set for girls "Golden autumn"! Is a wonderful yarn (55% cotton+45% acrylic) JEANS - a nice touch and very practical!
Top chapuli fit SC, to the desired diameter, according to the classical scheme or spiral (I was knitting in a spiral):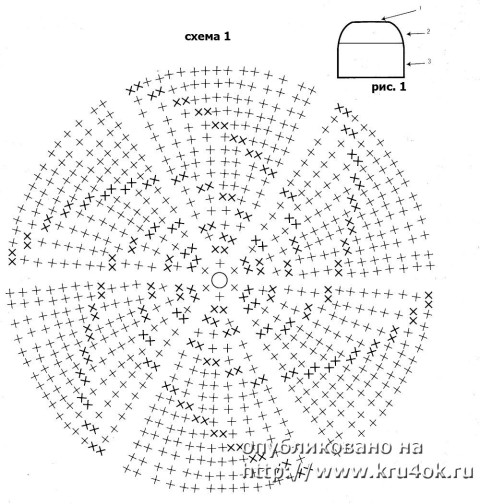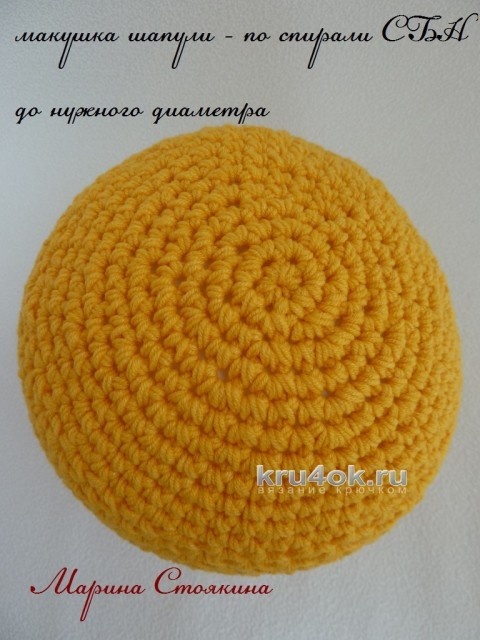 Next knit basic pattern (see diagram) - two SC through the loop, to the desired depth:
Then the contrast color, knit 1 row SSN (decorative cords), again one number the main SC thread and tying crayfish step contrasting thread.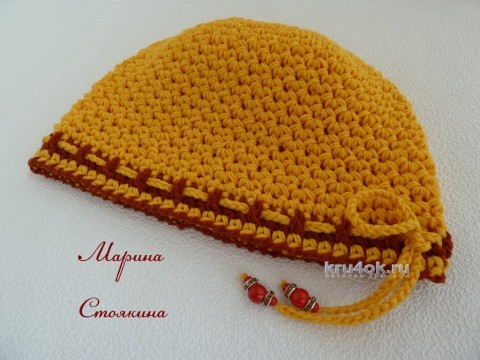 Pompom: Conn.the bars do a loop on the top, and then the main thread are finished for 3 PRS in each loop...and so three rows! The end - crayfish-by-step contrast thread tying the pompom. Sapula ready!:)
Scarf knit the basic pattern, but the turning series. Decoration - to Your taste! All smooth eyelets and Golden,warm autumn!:)
Post author