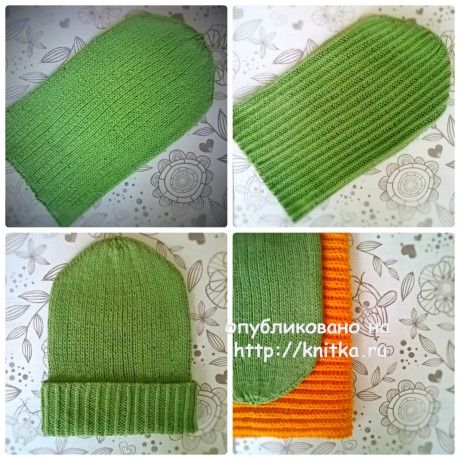 Favorite hat beanie. Turned out to be a very useful accessory in the wardrobe. Pleases a variety of ways of wearing it and fits everyone!
Description hats:
For this caps scored on circular needles 3,5 105 loops ( number of loops must be a multiple of 3). Next knit elastic band 2x1 (*2 facial, 1 purl). Dovlatov need to length, moved to the hosiery needles №3. For subtraction switched on hosiery needles, dividing the loop at 26-26-26-27 respectively. And the beginning of the decrease: first, the 1st spokes - 2 loops along the front. Next on the drawing as are loops on the needle. At the end of the 2nd spokes tavaziva 3 stitches, purl 2 stitches together front, the last loop of the front. First and 3rd needles again 2 loops along the front. At the end of the 4th knitting needles to purl the same way as at the end of the 2nd. Repeat the subtraction until the end of the knitting.
The remaining 6 loops to pull. This decrease I did on a double cotton thread. But it didn't work on a knitted thread Kamteks cotton stretch. Used thread 100% cotton, circular No. 3,5 and hosiery No. 3 knitting needles. Length caps I have 35 cm.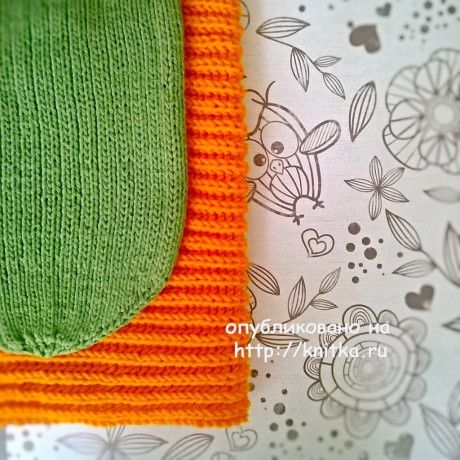 Post author