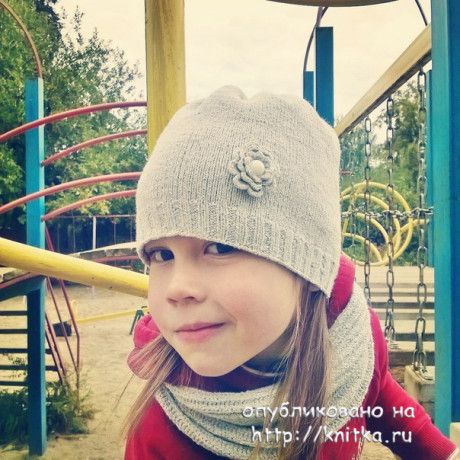 September still having warm days and sunshine, but slowly starting to warm up. Photo Stesha in a new cap and snotice of nice yarn Cotton Stretch have Kamteks.
Cap connected simple face surface for hosiery knitting needles No. 3. Decorated with flower description on the website.
Snood linked English with a rubber band. Description of the cap no, fit it is very easy - the rubber band 5 cm 2x2, then the front surface. Tousaw to the desired Dina evenly to diminish the loop, promazyvaya 2. Last 6 loops to pull. I had a little trouble with the decrease of loops on the top. But overall very happy! The whole kit took about 3 Hanks (50 g).
Post author