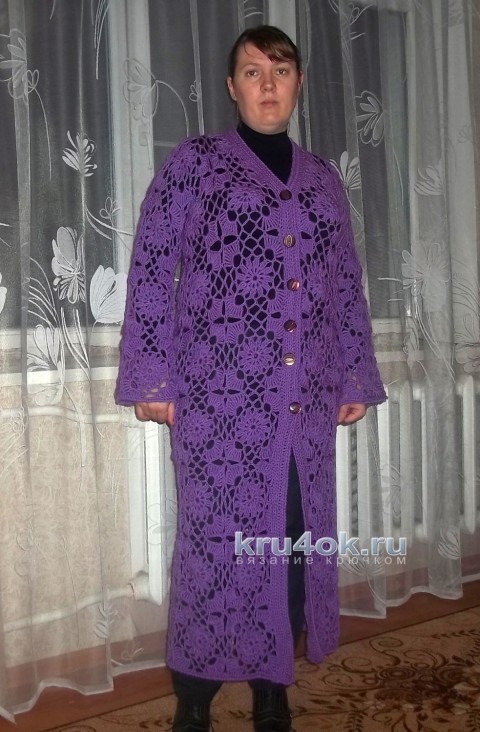 Contacted cardigan crochet № 3.5 , threads Merino de Luxe, went 8 skeins, it turned out very warm and comfortable. Circuits are attached, if someone catches my eye.The size of the cardigan is 52.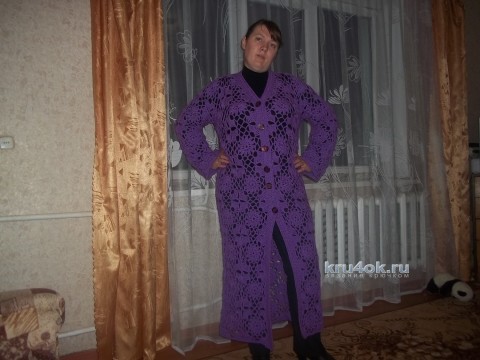 Description of the cardigan and the pattern given for size 44-46.
You will need: 600g of yarn on bobbins (50% wool Merinos, 50% acrylic); - hook 3.
Description: model knit from separate motifs, yarn in 5 additions, linking in the process of knitting the last row, as shown in the diagram and pattern. All edges of the product tie 5th. R. SC. The neck to carry the collar 11 R S/1 N from both sides subtracting in 2S/1N in each row. For smooth bevel every row knit, starting and ending with the 1-m SC. The edges of the collar to decorate with brush fringe. As the fastener to use 2 cord chain VP. with a length of 30cm.
Post author