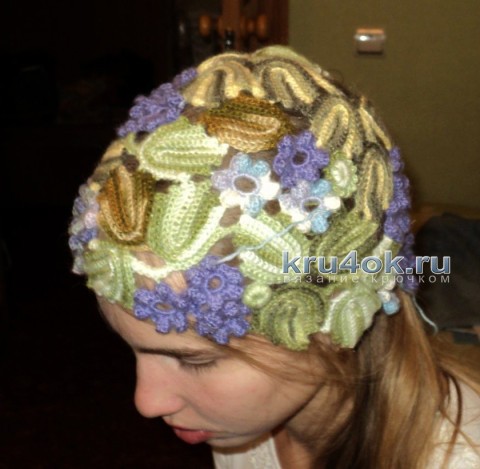 Openwork cap "Violet" for girl on the offseason. Linked from yarn dyeing sectional Alize. Cap used elements of Irish lace. A leaf, a caterpillar and flowers with "popcorn." Lining there. Was inspired to create paintings of Alphonse Mucha "flora", "Grapes", "Princess dream", etc.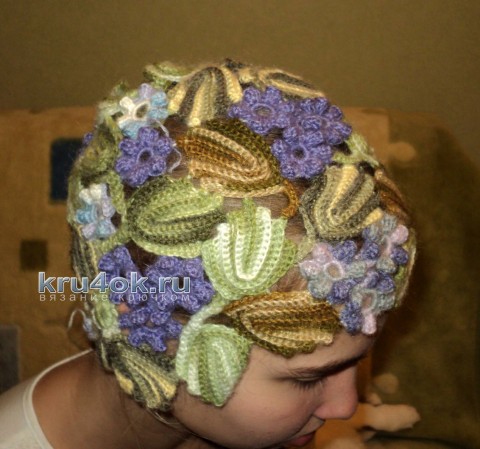 Scheme crochet beanie:
This is a video in which he was bred flowers. Large petals not knit.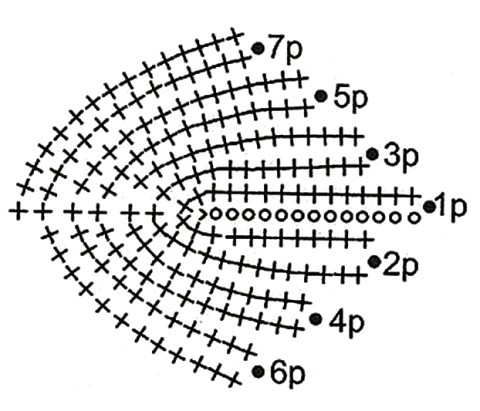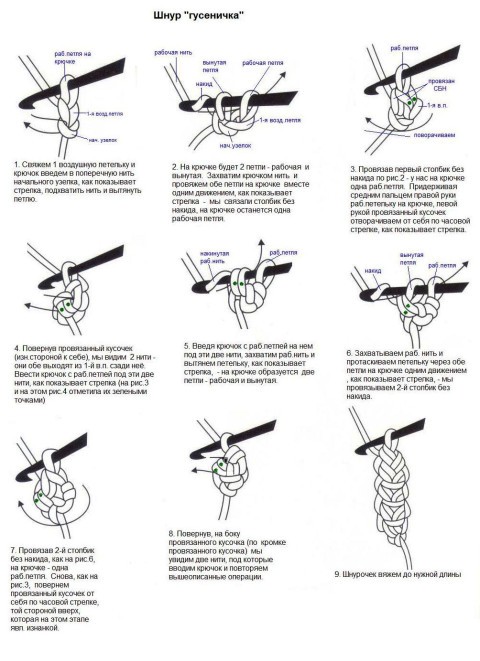 Post author