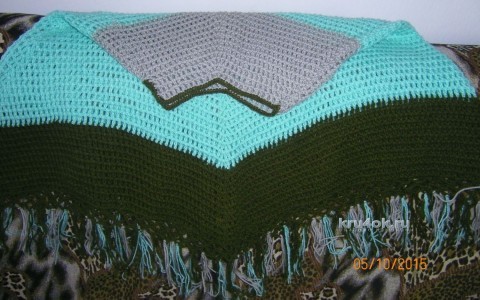 That is to get a poncho from the remains of yarn. Yarn n/W. Very comfortable for walking. Front clasp on the brooch.
Knitting is very simple and can beginner: columns with nakida. Finish did the same thread in the color of the main product. Yarn consumption: white n/W yarn (220m/100g) -500g. Hook № 4,5 of the company "Ropa".
Description poncho
Poncho knit top down from neck.
Press 77 VP +3 VP to rise, then knit according to scheme 1, extending the knitting on the 4 corners. The first 11 cm knit the turning series, vymazyvaja incision to closure, then knit in a circle. On the canvas in a staggered manner vivacite rhombs according to the scheme 2. Thus knit 56 rows. The zip tie next 1 SC, making hanging loops from the EP, the 2nd number is "crayfish". The neck tie 3 rows of columns without nakida and "crayfish step." The bottom of the poncho will arrange the tassels in length of 4 cm and chestnuts, which are attached to the blank cells.
The scheme of the poncho: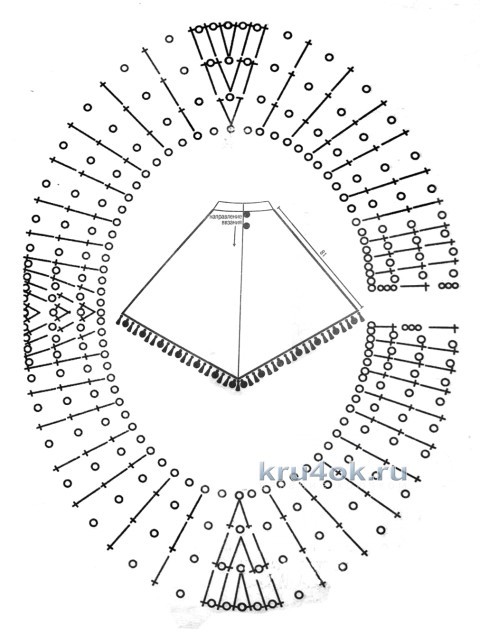 Post author