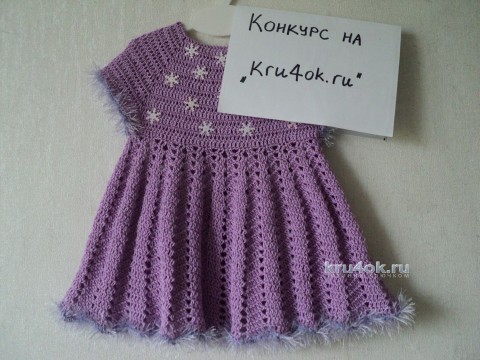 Hello! Decided to knit my daughter a dress for the New year, and here and about the contest have learned. Decided to participate and knitted dress now in October.
This is the first entry.
Conditions of participation in the contest, see the link
For dresses used yarn, "Pearl" Pechorskoi factory 50% cotton, 50% viscose, 425 meters / 100 grams, color - 190 Lotus, hook No. 2. The growth 70-74 cm
Knitting start from the neck. Gained a chain of 72 self-loops and knit the yoke in the proposed scheme 15 rows back in circles.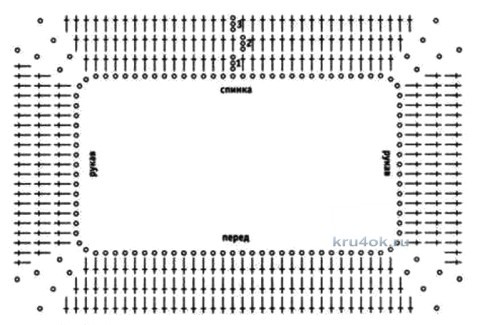 16 a number of already closed the circle and knit round already.
Then the extension continued knitting according to the scheme № 2 - 22 series.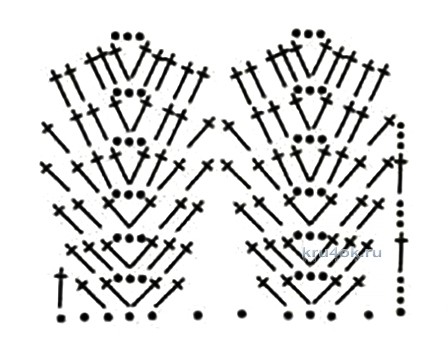 The hem of the dress and sleeves tied with yarn Trafka 150 meters per 100 grams. Front yoke decorated with snowflakes (dress after the new year)) that bumped the thread. Dress closes with two plastic buttons. Thank you all for your attention!
Post author