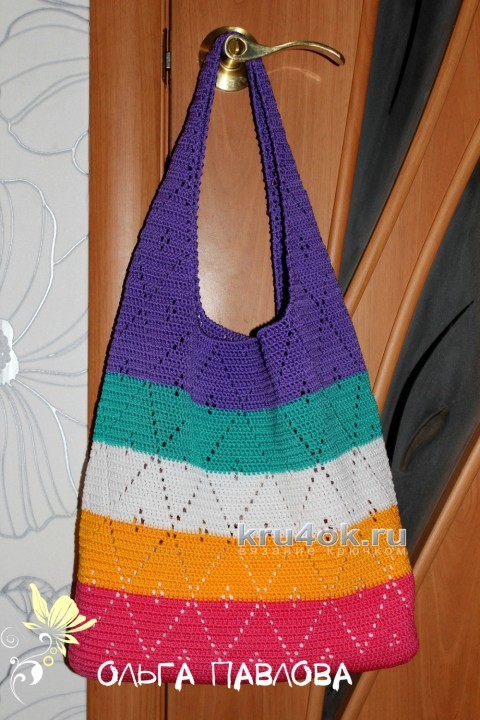 Good day to all! Once I got on the Internet this handbag. Since then I have knitted it many times! The bag gives a very comfortable and roomy. The handle fits comfortably on the shoulder, pushing into him and not slipping. And because I knit it from the nylon cord, it is very practical - easy to wash out any impurities, can be washed in the washing machine, it doesn't shed, dries quickly, needs no Ironing!
The consumption of 10 Hanks. Hook № 2,5.
Here is my online knitting this bag
Thanks to all who looked!
Post author