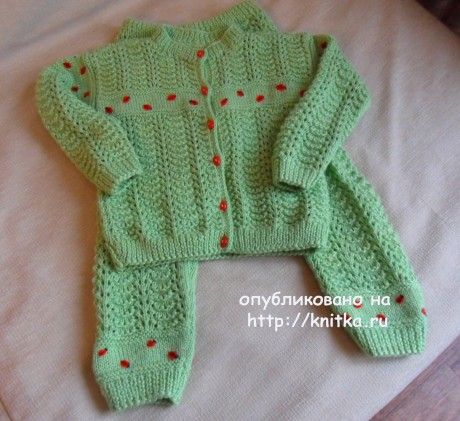 Children's suit (jacket and pants), size 116 (or 32 is old). Is knitted with a wavy pattern of the reel wool blend yarn in 4 additions. Closure decorative buttons in contrasting color. Trim - "ladybug" embroidered on the panels of stockinette stitch.
The scheme of knitting:
All even rows knit purl loops.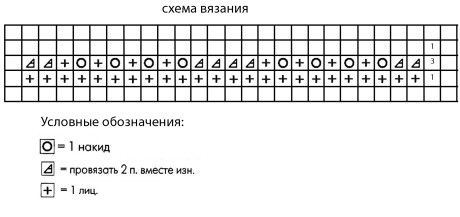 Post author