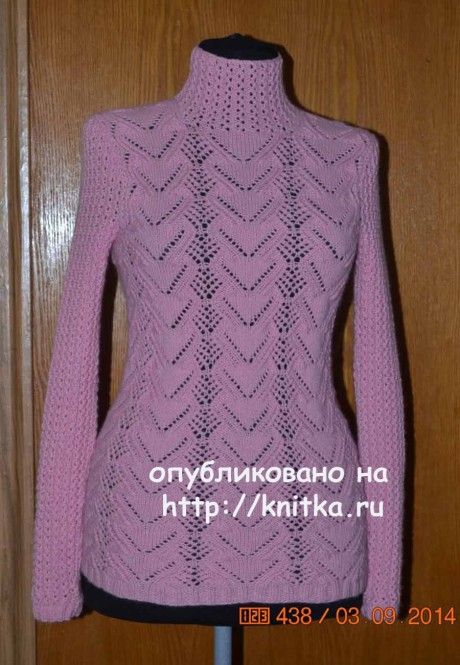 Openwork blouse with a stand collar. Yarn composed of mohair with silk. Spokes № 3.5 to 4.0. Size 42-44. Pattern "Openwork heart" is gently placed on the figure. On the back of two charming bow adds charm and tenderness knitted product.
Also represent the scheme of the pattern. Such a delicate pattern suitable for different models. Improvise, knit and make themselves new creatures....
Sincerely, Anastasia Popova!
Post author