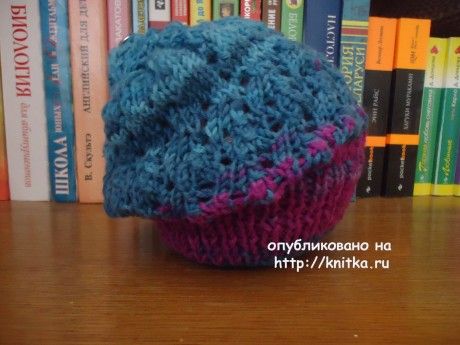 My little niece loves beanie in summer and winter. Here are caps I made for a fashionista. Size 2 years. I knit this heathered threads.
Won 70 of loops, knit elastic band 1*1 10 series and moved on to the main pattern.
Fit the main pattern thus: 1st row - *2 along the front, yo* (repeat from * to * until end of row)
2nd row - all loops facial.
3rd row: front *front 2 together, yo* (repeat from * to * until end of row), 2 together (the second loop of the two - this is the first loop of the next row, keeping the figure).
4th row- all front. Repeat with 1 to 2 rows, keeping the pattern to the desired height.
Then evenly diminish the loop. Using the remaining 10 loops to preteroti crochet thread, pull and cover it on the wrong side. Wash the cap in manual washing, dry. It remains to choose the decoration to your taste. In one hood I sewed the top most bead, and the second cap was left without decoration.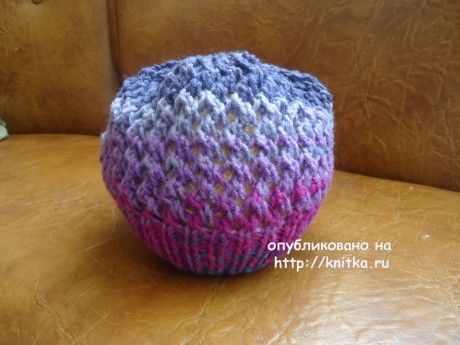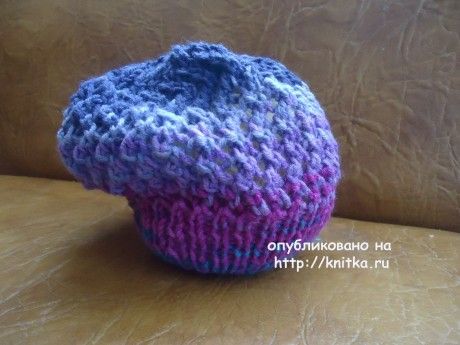 Post author