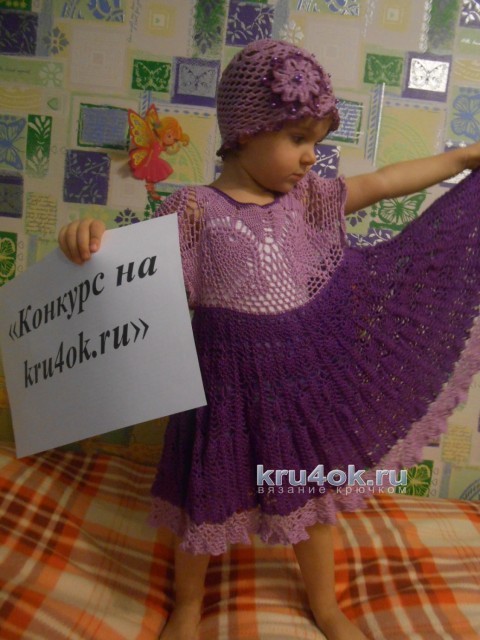 Work Galina Lucherini for the contest "Baby clothes".
Such is the "Purple haze" for my daughter at age 3 - 3.5 years. Pekhorka yarn 100% viscose, left 200gr 150gr purple and light purple, hook No. 2.
Flirty fit according to scheme 1, 6 rapport, back 1 button: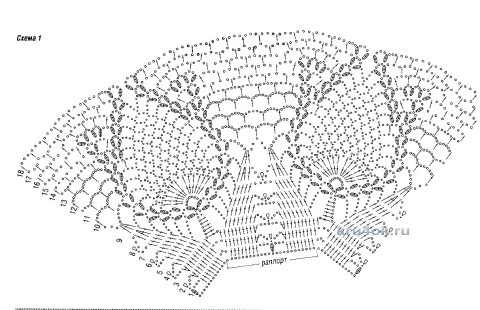 Next, fit the skirt according to scheme 2: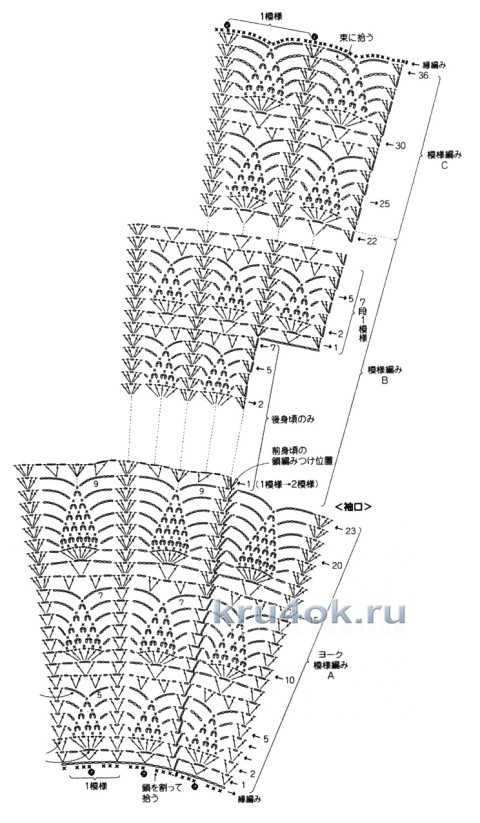 The ruff was knitting without a schema based on Verochka. Armholes are also tied with small viereckige. Under the skirt is a thin lining. The bottom of the beanie is knit according to scheme 3, then a simple mesh (row 1: 3ВП, 3ССН, etc., 2 range: 3ССН, 3ВП, etc.), tied with a small viereckige. Cap decorated with flower and beads.
Diagram of bottom cap: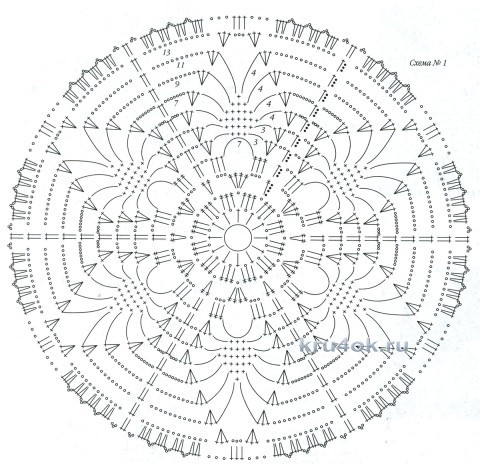 The scheme of the flower: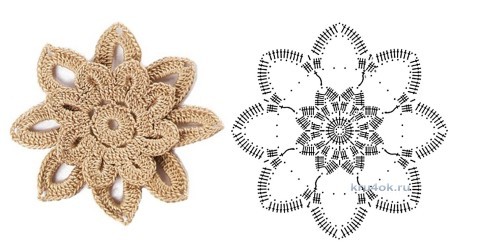 Post author