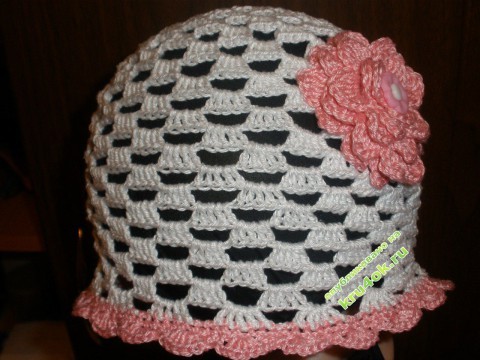 Hello. Sending my second job. Thread used the "Narcissus" 100% Cotton. Hook No. 2. The scheme is very simple. It turns out pretty cute panamoka.
Description Panama:
Head circumference 40-42 cm
You will need: yarn "Narcissus" (100% cotton, 400 m/100 g) -40 g white, the remnants of the melange, hook number 2, satin ribbon, beads.
Enter 6 air. p., lock ring, you knit according to scheme 1 to the desired depth (in this case 20 rows from the top).
Field: tie the lower edge of the bars b/n in the next row knit St. s/n, doubling each loop. Next knit according to scheme 2, the last row tie a heathered thread. Tie the flowers according to the diagram 3 and sew them to the hat as shown in photo. Insert the ribbon into the holes. Decorate the flowers with beads.
The scheme of knitting waistcoats: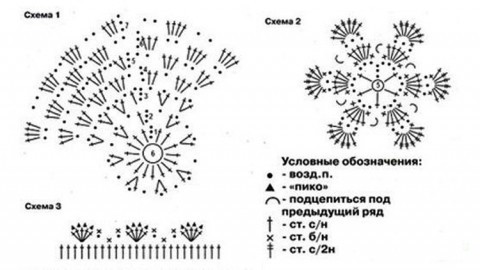 Post author