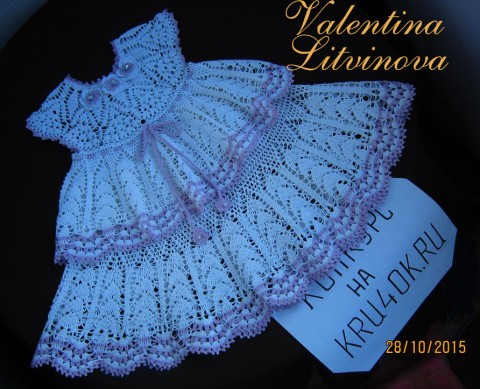 Set "Malvina". Set of crocheted n 1,0 from fine 100% Italian cotton. The set includes dress, belt and hat.
Work sent for the contest "Baby clothes".
Knit dress from the top down, starting with yoke. Flirty little dresses round. The yoke and skirt separated the two rows of knitting loin, through which stretched a belt, decorated with flowers. The skirt is made of two tiers of ruffles on the grid. So a petticoat is not needed. Flounces at the bottom tied with string lilac color that gives the dress a more dramatic look. Flirty and hat decorated with flowers with stones, iridescent Size dresses :a semicircle of chest 32 cm, length - 59 cm . Yarn 100 grams - 1600 m. the Consumption of 350 gr.
Scheme knitting dresses and Panama: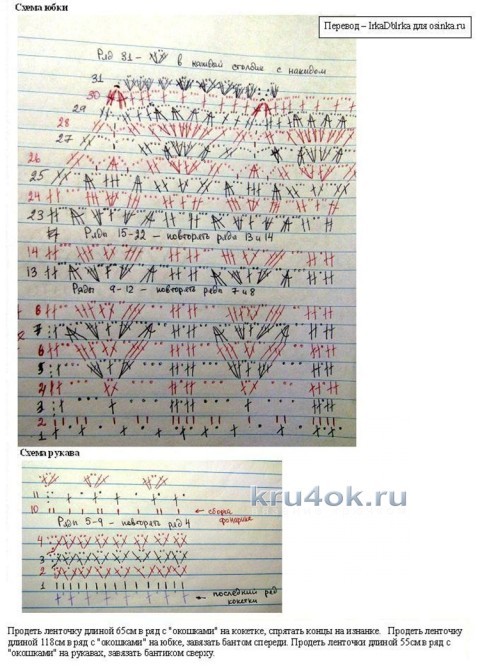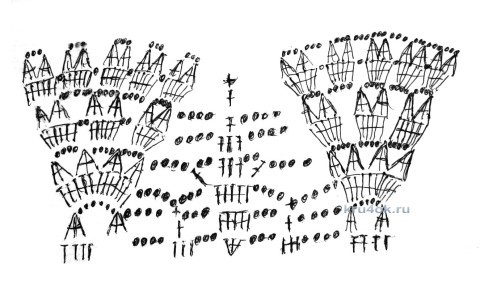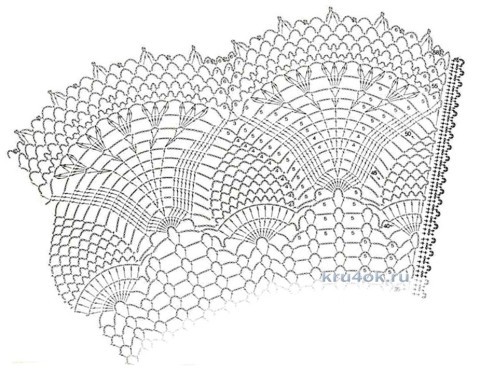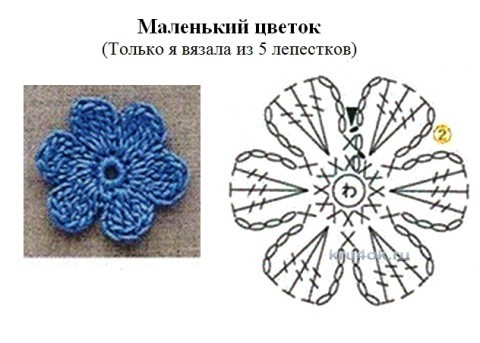 Post author