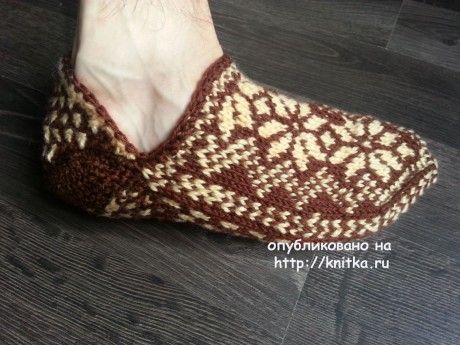 Knitting a deal with the pattern "star". I will describe how I was knitting these transactions.
The catch here is correct to connect the heel. Once will do and it will seem that nothing is easier.
The front surface of: persons. p.–. p., Phi. R. – Phi. p.; in circular rows knit only individuals. p.
Recruit 31 loop of dark thread, are finished 1 R. izenave. loops.
Then knit according to the scheme№1. P. 1 to remove as individuals., 1 persons. and stretch it through the removed loop, the 2nd and the 2nd points to the end of the stitches together. the Even rows of the heel not diminish, knit in pattern. When the needle will be 11 loops,start adding., the edges (of the transverse filament knit 1 individuals. crossed with the light filament. In the end associated the heel get on (photo2).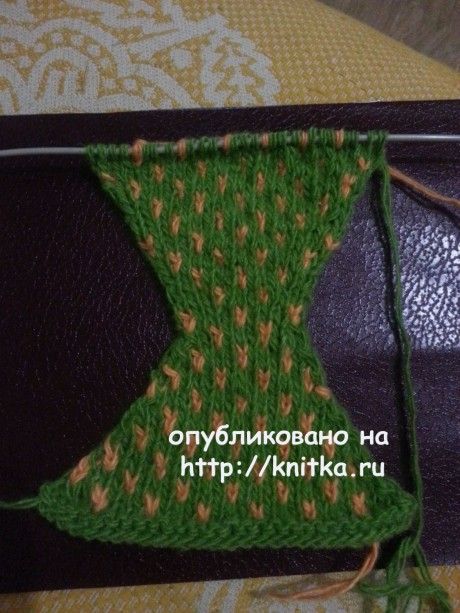 Then fold the heel in half and combine it first with one hand pulling the loop (photo # 1).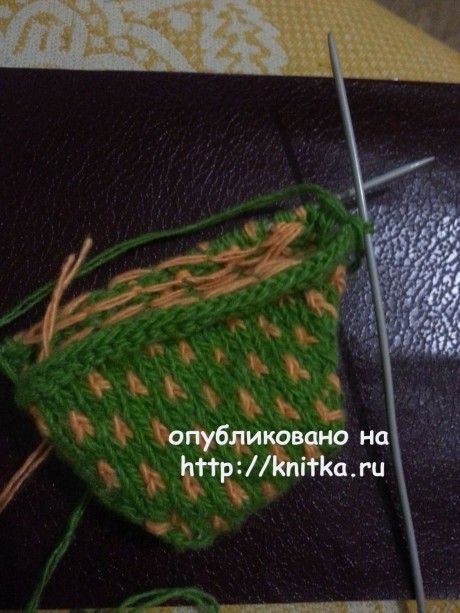 This loop is dialed on the same needle more on 30 stitches and join them with another edge of the heel (photo # 5).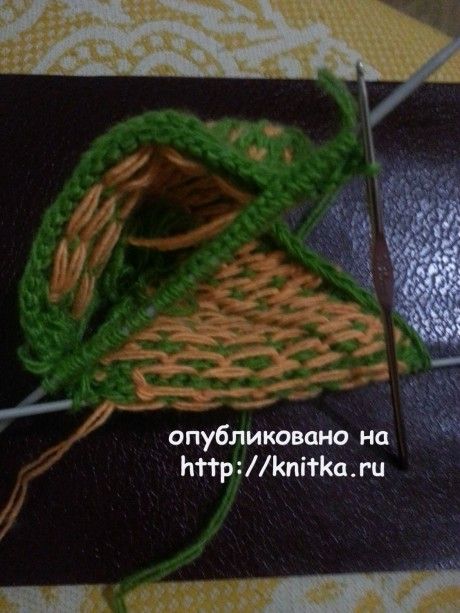 I first pulled the hook loop, and then connected with the second edge of the heel,to obtain a single canvas.(photos # 6 and 7)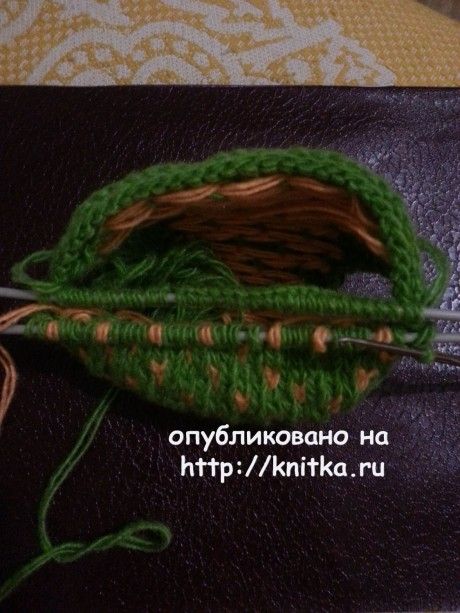 On the sides of the heel of the open hole while leaving their hook on the reverse side of the imprint at the end abwegen.On the circle knit according to the scheme №2. Knit circular rows, while in 29 p. the soles to knit Norwegian pattern (which схеме1), 31 p. top-a Norwegian pattern (scheme 2). Simultaneously with the beginning of obavlenia on top to perform the same subtraction on the sole, i.e. in the 3rd and 4th p. soles perform broach (remove 1 item as individuals., 1 persons. and stretch it across the removed loop), the 4th and 3rd para from the end stitches together Through entities. 33 p. from the beginning top to purl at 2 n. together persons., remaining loops pull the working thread. To perform the side seams of the heel. The upper edge crochet tie 3 p. art. b/n gray thread. In the end, that's what happened(photos # 8-10).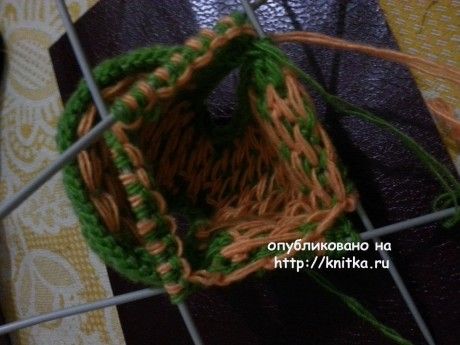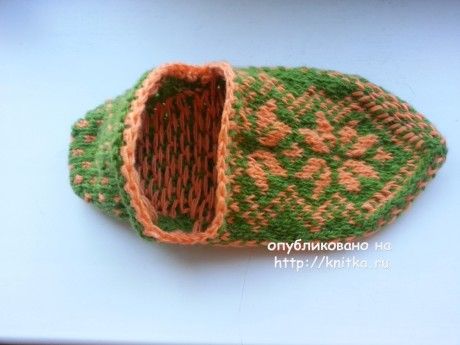 I knit them in different colors. Depending on the size you add a picture.Green 37p.,brown for 40P.I managed to get at you,dear Crafter.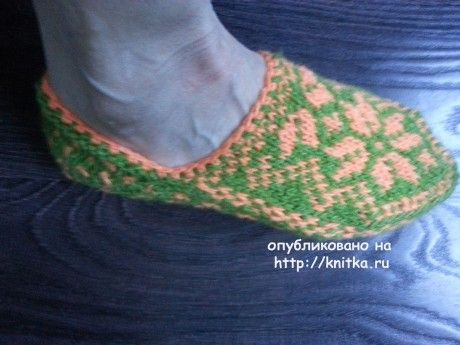 Post author